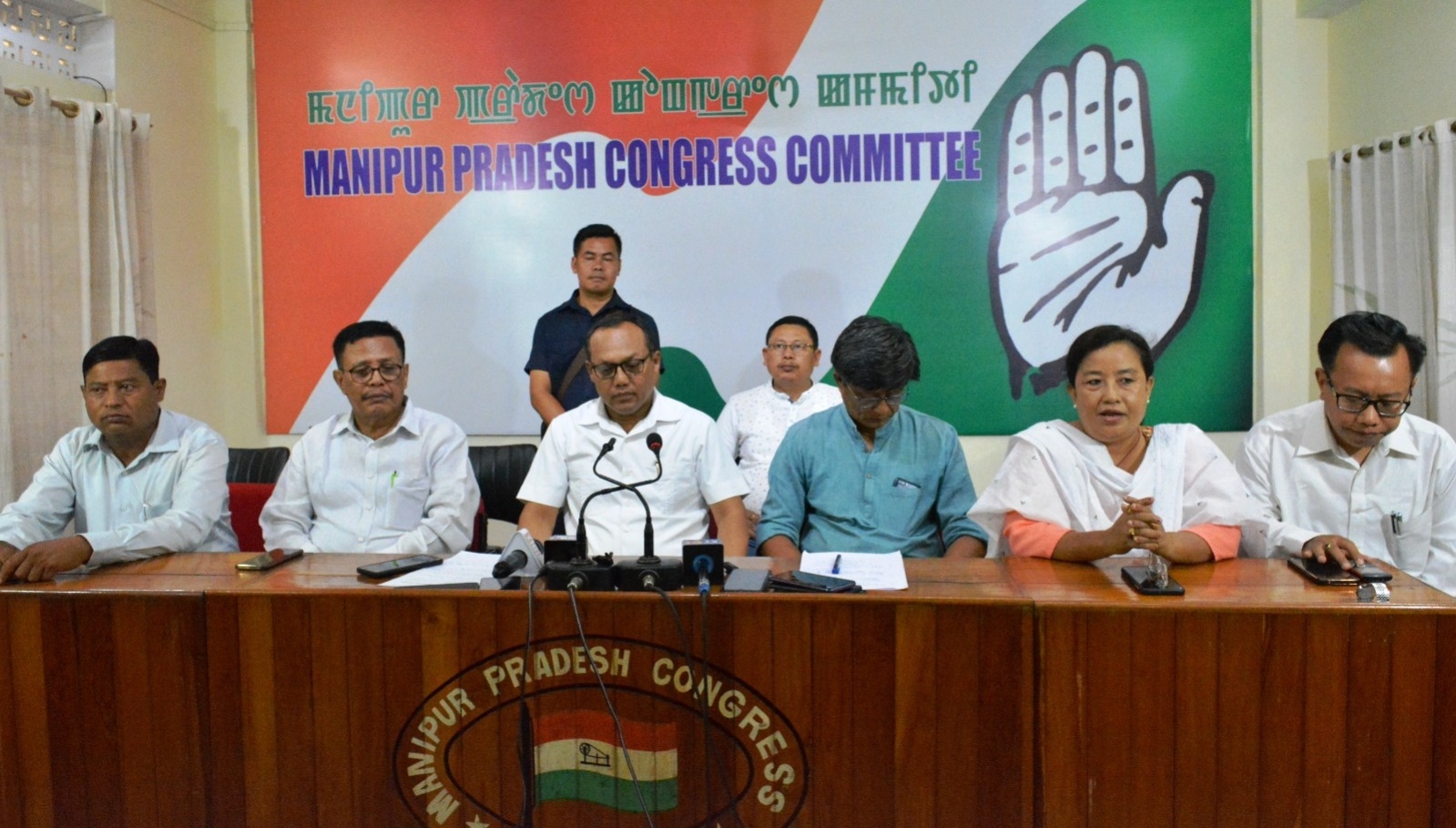 IT News
Imphal, June 4:
President of the Manipur Pradesh Congress Committee (MPCC) K. Meghachandra today said that the ongoing crisis in the state is fueled by the central paramilitary forces.
Speaking to media persons at Congress Bhavan today afternoon, Meghachandra said that after the Central Paramilitary Forces sided with another group sometimes and with another group some other times, the going crisis escalated in the state.
"People are confused on why the government has failed to co-ordinate the Central forces and the state forces even after the Union Home Minister has announced 'Inter-Agency Unified Command' under the chairmanship of Advisor Kuldiep Singh", the state Congress president told the media persons.
He question why the Assam Rifle and Manipur police confronted at Sugnu Police Station when they are supposed to work together. In connection with the confrontation, Sugnu Police has taken up an FIR (No. 33(6) 2023 Sugnu police station under sections 166/186, 189,342/353/506/34), Meghachandra said.
The Congress MLA who is also the President of the MPCC asked if the central paramilitary force is working with one group to resolve the conflict.
At the Dolaithabi area in Imphal East district, Tronglaobi area in Bishnupur district and Sugnu area, and Serou in Kakching district, the central and state forces worked in different lines, it was clear. People want to know the details of the report for this incident, Meghachandra said.
The MPCC President said that when Union Home Minister Amit Shah came to Manipur, he expressed the hope that under a unified command, peace would come. That version is now the opposite. When the Union Home Minister left Manipur, violence increased day by day. In Serou area 200 houses burned, including the house of MLA K. Ranjit in the presence of Assam Rifles and Manipur Police, Meghachandra said.
Regarding the double-engine government, MLA K. Meghachandra asked, "Is a double engine for burning houses?" He said that the Prime Minister of India visited Orissa within hours when a train accident occurred at Orissa, whereas the Prime Minister did not react to anything when Manipur is bleeding.