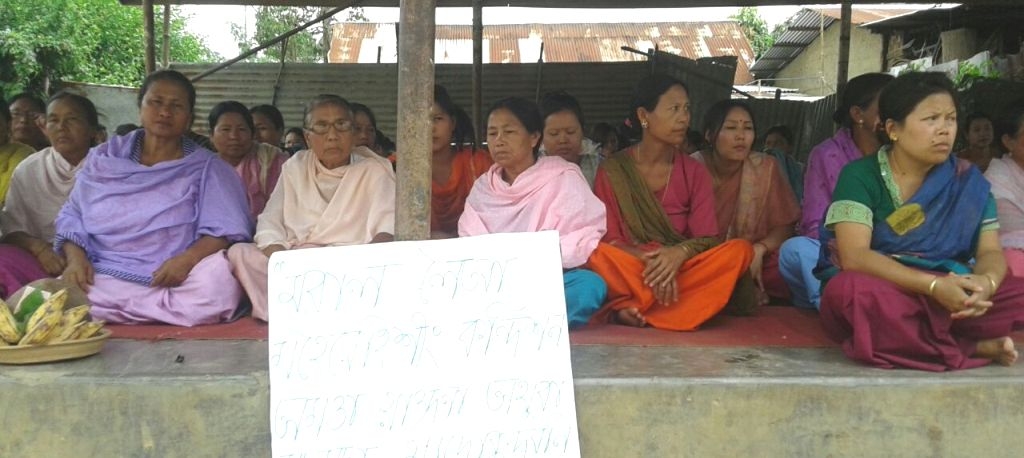 Imphal, May 29: Local meira paibi of Awang Sekmai Khunou Mathak Leikai Meira Paibi today staged a sti-in-protest at Awang Sekmai denouncing the placing of bomb to the residence of one Kwairakpam Gouro ( aged about 78) at Awang Sekmai Khunou Mathak Leikai. Gouro is a retired Assistant registrar of Co-operative Society, Manipur.
report said the bomb – Chinese hand grenade was found outside the door of his kitchen and was noticed by a family member at around 5.30 pm yesterday.
the bomb was  retrieved by a team of Sekmai Police at around 6. 30 pm.
No groups or individuals have claimed responsibility of the bomb.
The sit-in-protest while condemning the placing of the bomb demanded immediate clarification from those responsible to the placing of the bomb. Placards with slogans denouncing of the bomb to crowded area were used during the protest.