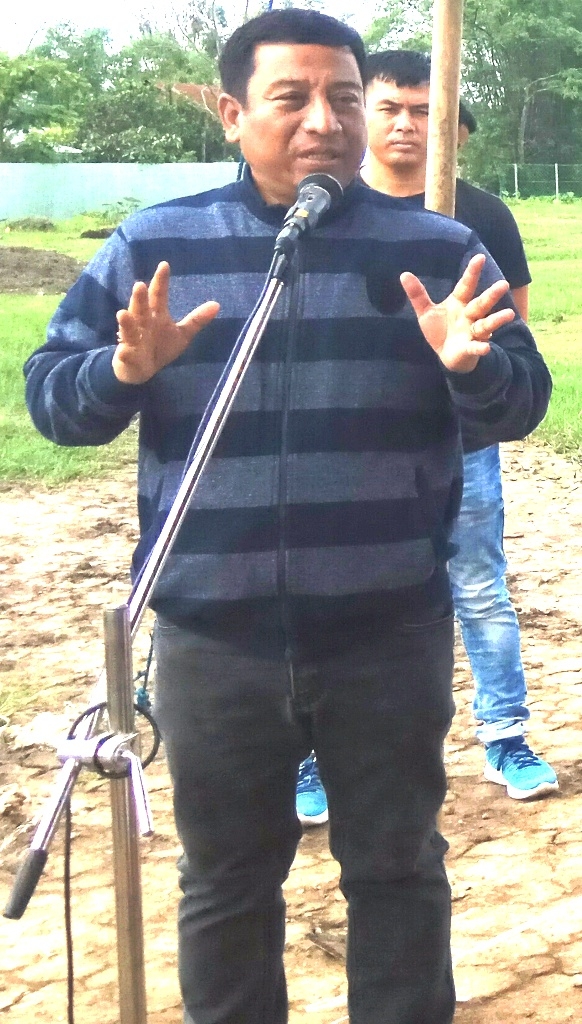 DIPR
Imphal, June 9: Forests and Environment Minister Thounaojam Shyamkumar today stressed on the need for maintenance of trees in the State, saying that, "To plant trees is very easy but maintaining it is very difficult."
Minister Th. Shyamkumar was speaking as the Chief Guest of the function at "Agri and allied activities & distribution of planting materials", a one-day awareness-cum-training programme at Laikhurembi Ground, Khurai Sajor Leikai, Imphal East. The function was organised by Bharatiya Kisan Sangh, Manipur Prant and sponsored by the Directorate of Extensive Education, Central Agricultural University, Imphal.
Stating that the month of June and July is the right time to plant trees in Manipur, Minister Shyamkumar observed that, people of different walks of life in the State plant trees but never maintain it. He was hopeful that we can save the environment once we have this concept to plant trees focusing on maintenance.
Dinesh Kulkarni, Organising General Secretary, All India Bharatiya Kisan Sangh, opined that "consumerism" has resulted in the over exploitation of the environment and that is why the world leaders are now engaged in making policy plans to save the world. Observing that the forest cover in Manipur has diminished over the years, Dinesh Kulkarni appealed to the State Government as well as to the public to plant trees with nutritional values which are beneficial to the environment. He further appealed to the public to adopt organic farming.
As part of the function, different varieties of trees were also planted. Parliamentary Secretary (Home) L. Susindro Meitei, also the MLA of Khurai Assembly Constituency; members of Bharatiya Kisan Sangh, Manipur Prant; officials of Central Agricultural University, Imphal and residents of the area attended the function.