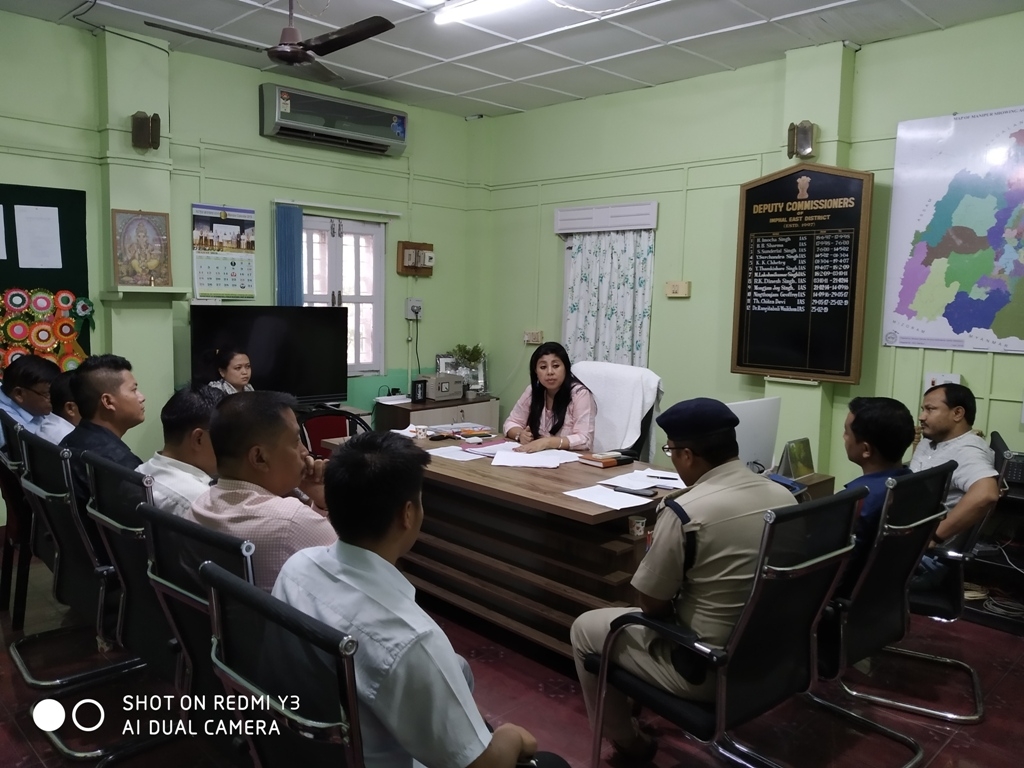 DIPR
Imphal,Aug 23,
 
The 1st meeting of the District Level Coordination Committee (DLCC), Imphal East to review the preparedness of the 7th Economic Census was held today. Dr. Rangitabali Waikhom, Deputy Commissioner, Imphal East chaired the meeting held at her Office Chamber at Porompat.
To get a complete count of all economic units in Imphal East, the District Administration will formally launch the 7th Economic Census from a Common Service Centre (CSC) unit at Ayangpalli Road, Khongnang Makhong, Imphal East tomorrow informed Dr. Rangitabali.
Dr. Rangitabali, who is the Charge Officer of the District, verified the ward-wise and village-wise lists prepared for the 7th Economic Census for the District.
The census conducted by the Ministry of Statistics and Programme Implementation (MoSPI), Government of India will be conducted after a gap of five years. The Ministry has selected Common Service Centre (CSC) e-Governance Services India Ltd., a Special Purpose Vehicle (SPV), under the Ministry of Electronics & Information Technology, Government of India as the implementation agency for conducting the fieldwork for the 7th Economic Census.
The 247 enumerators engaged by the CSC will visit door-to-door and collect information from all establishments in Imphal East district. The timeline for the fieldwork is three months.
 For the first time, the Economic Census will be paperless. The enumerators engaged by the CSC will do the enumeration of the establishments by using Mobile App and all the establishments will be geo-tagged informed the DC.
The DC who also highlighted the need to sensitize the people about the importance of the Economic Census.
Dr. Rangitabali also appealed to the people and Industry Associations of her District to extend their full co-operation to the enumerators by providing correct information and to participate in the development planning of the State.
The 7th Economic will be conducted in two phases in Manipur. The first phase will be launched tomorrow in six valley districts. The second phase will be launched on 9th September in 10 hill districts.