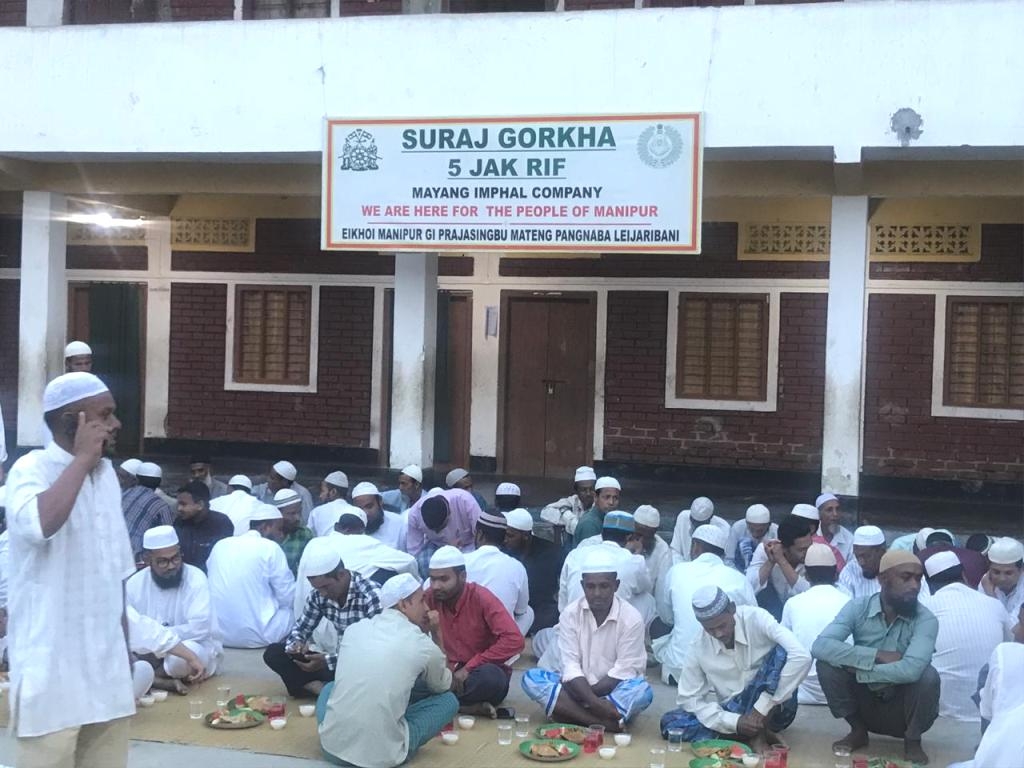 IGAR s
Imphal May 14,
Tulihal Battalion of 9 Sector Assam Rifles under the aegis of IGAR (South) organised an Iftar party for the locals at Bengoon, Mayang Imphal on 13 May 2019.
With an aim to create a harmonious atmosphere, connect with local populace and spread the message of unity, universal brotherhood, peace and harmony, Mayang Imphal Company Operating Base (COB) organised a grand Iftar party for the locals. During the event the troops interacted with the locals and conveyed best wishes and greetings to locals on Ramazan before breaking the day-long fast with them.    
The function witnessed an attendance of over 400 people from all walks of life including Maulvis of various Mosques, Ward Members, and Councilors. The event provided an opportunity to develop bonding among people and sharing of cultural and traditional values. The event was highly appreciated by the locals and members of various NGOs. Post Iftar party prayers were conducted in the mosque for peace and harmony in Manipur.