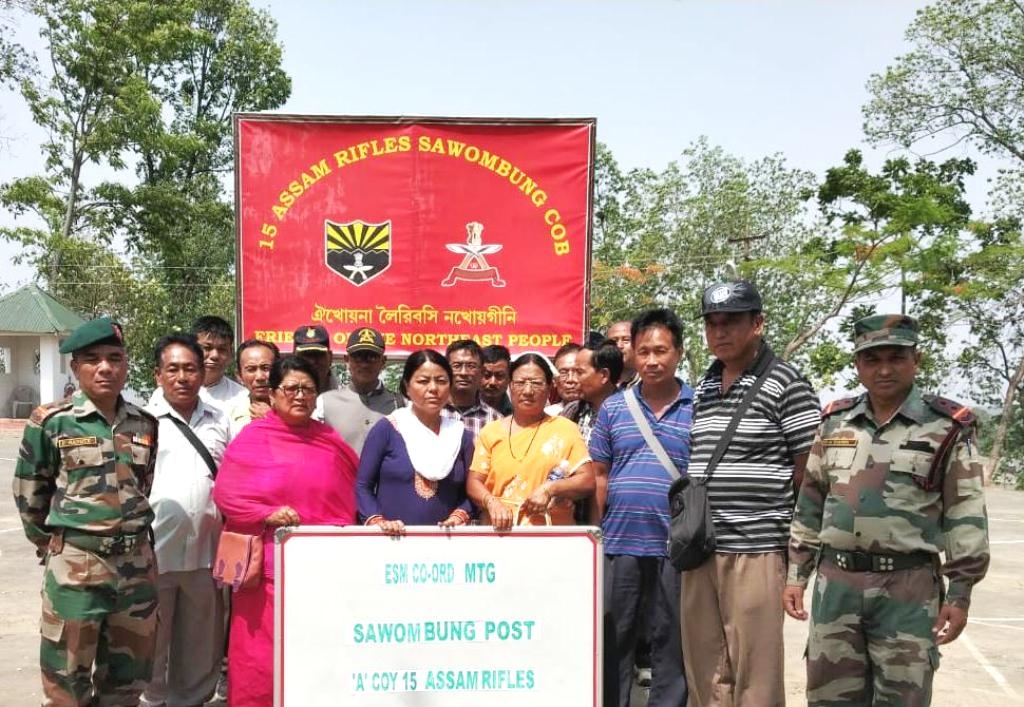 IGAR s
Imphal May 14,
Mantripukhri Battalion of 9 Sector Assam Rifles under the aegis of IGAR (South) conducted an ex-servicemen Meet at Sawombung Company Operating Base (COB) on 13 May 2019. The forum was attended by ex-servicemen of Assam Rifles of the area.
During the meet various aspects concerning security in the area were discussed. There was also an interaction carried out on necessary measures required to be undertaken by ex-servicemen in synergy with the locals, village authorities, civil administration, police and the Assam Rifles for maintaining a strict vigil in the area.
In addition to the security issues, grievances of ex-servicemen, veer naries, widows and dependents were also addressed. Information about various welfare schemes and opportunities available to veterans, veer naries and widows were shared during the meet. Benefits of important schemes related to monetary benefits for veer naries/widows, scholarship assistance for meritorious students/wards of disabled soldiers, Ex-servicemen Contributory Health Scheme (ECHS), recruitment under unit Headquarters quota and job provision in Unit Run Canteen/School/Station institutes were also disseminated to the attendees.
The attendees accentuated the need of conduct of such meetings and interaction on a regular basis as it provides them a platform for interaction between the serving and the retired fraternity of the Assam Rifles so as to collectively accomplish all goals to bring peace and harmony in the area. The meet concluded with tea and refreshments for all the attendees.