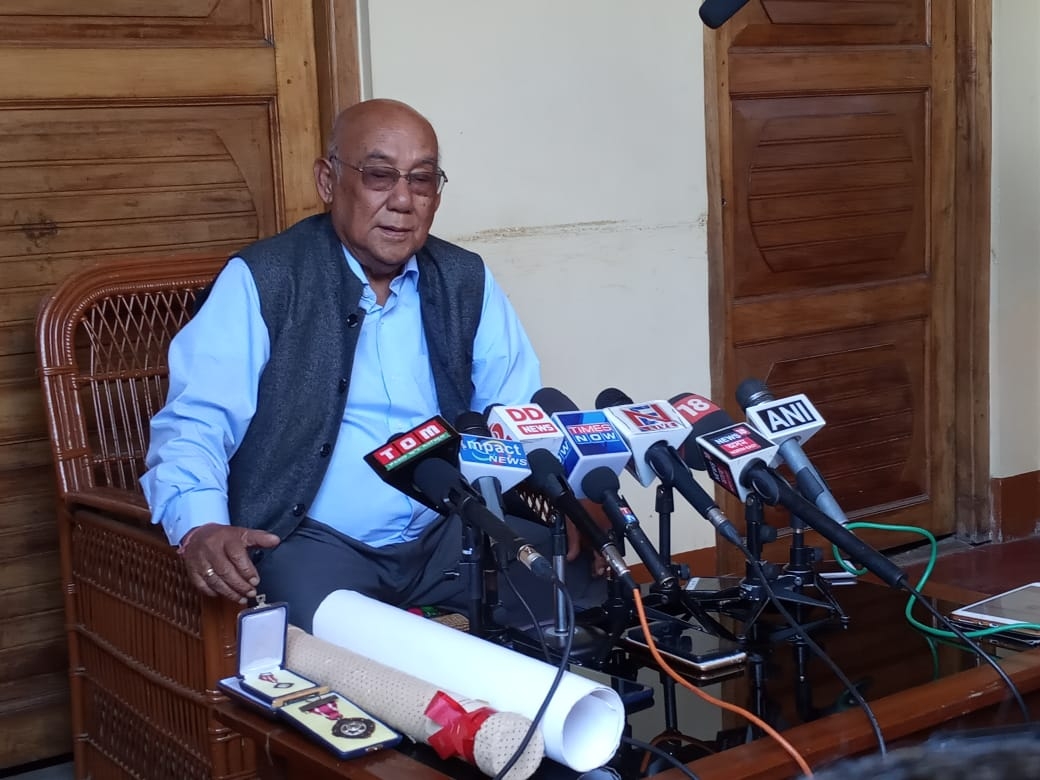 IT News
Imphal, Feb 3,
Veteran film maker and Padma Shri awardee Aribam Syam Sharma on today announced that he was returning back the Padma Shri award conferred to him in protest against the Citizenship Amendment Bill 2016.
Speaking to media person at his Thangmeiband residence this afternoon, Syam Sharma said Manipur should be respected as a state regardless of its size and should not be counted on the basis of populations and the people of Manipur needs protection. Further Syam said Manipur has only two MPs in the Parliament and questioned how these two MPs can raise their voice in the Parliament.
"I decided to return the award, as a protest against the Bill", says the eminent filmmaker and composer. Syam was conferred Padma Shri in 2006 for his contribution to Cinema by the then late President APJ Abdul Kalam.