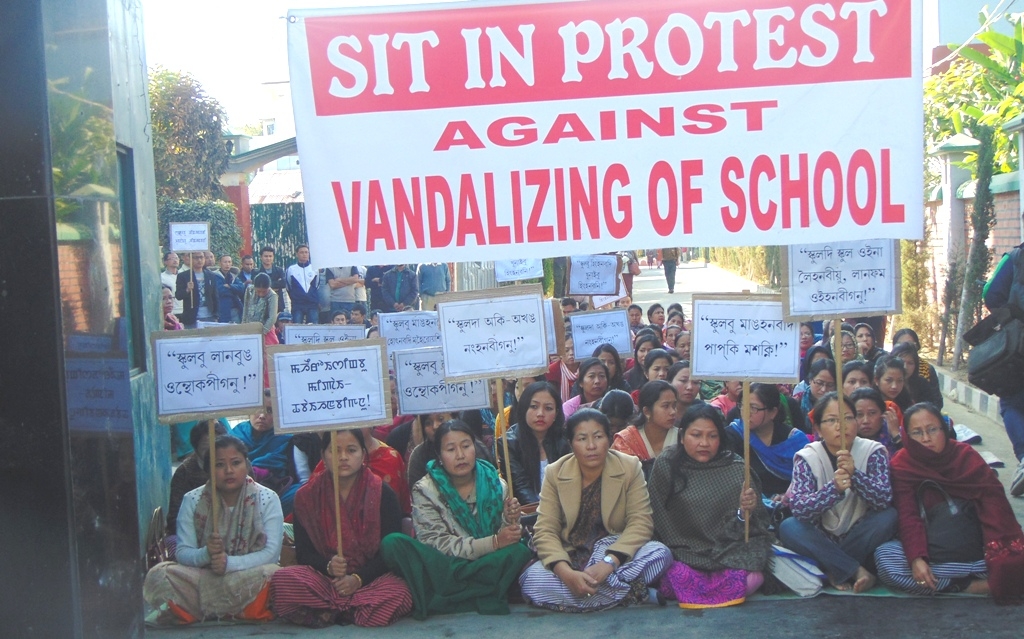 Staffs of UNACCO today staged a sit-in-protest in front of the school gate protesting yesterday's attack to the school property by supporters of BJP candidate Thongam Bishwajit. As district administration has imposed CrPC 144 in and around the school premises the staffs numbering around 200 staged shifted the sit-in-protest inside the school premises.
Speaking to media persons Soibam Lalitchandra, Transport department UNACCO School in-charge, refuted MLA Bishwajit allegation of preplan attack to his supporters. "We did not piled up any pebbles or stone to strike any attack to anybody" Lalitchandra said. He said in the attacked by the BJP supporters one Niken was severely assaulted while another lady security staff sustain serious injury at her head.
During the time of attack by the BJP supporters only 25 staffs of UNACCO were present inside the school premises.
Lalit further stated that they welcome the victory of Bishwajit in the bye-election and said that he should have prevented any such violence to schools which is the temple of students and teachers.