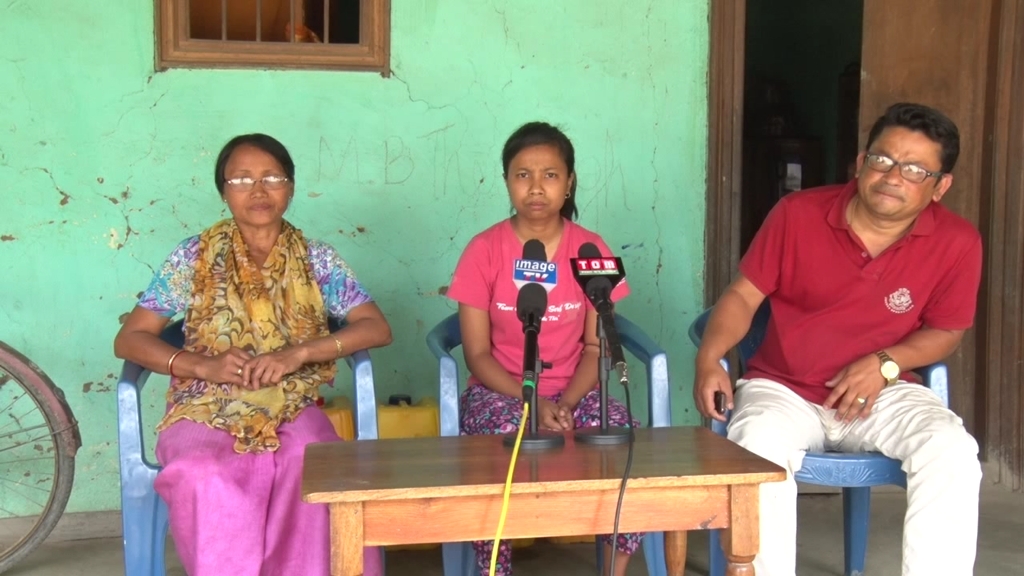 IT News
Imphal, May 11,
The new trend, at which parents believe that their wards will not get good marks in exam unless they are sent to private tuition has been defied and proved wrong, as 5th position holder in Commerce stream in the recently declared Higher Secondary School, never attended private tuitions. The topper Purnima Moirangthem, a student of government run school – TG Higher Secondary School, even help her mother's small tea stall whenever she have extra time.  She hails from Khangabok Meisnam Leikai in Thoubal district. The sad part is that her mother Moirangthem (o) Jamuna Devi has been running a small tea stall to support her three children including Class XII topper Purnima, after her husband Moirangthem Surchandra passed away when Purnima was just in class II.
Perhaps it may be financial problem that Purnima did not attend any private tuition, but her achievement proves that perceptions of many parents regarding sending their wards for private tuition for scoring more mark proves wrong. A student can score excellent mark without going to tuition – Purnima has proven it.
Talking to Imphal Times, Purnima said that her school teacher informed her that she came on 5th rank and it was a moment of joy for her and her mother.
"I felt that my hard work has reaped", Purnima said.
Purnima got his schooling at New Public Higher Secondary School without spending any money as the school authority let her study till class X without taking any fees as she was the rank 1 student from class VII till Class X.
Purnima said that she spend at least 8 to 10 hours preparing for the exam and she credited her school teachers who had given all support in making her dream come true.
She said that she will continue her further study at DM college of Commerce as her family will not be able to afford her studying outside the state. She wanted to become a Charter Accountant.