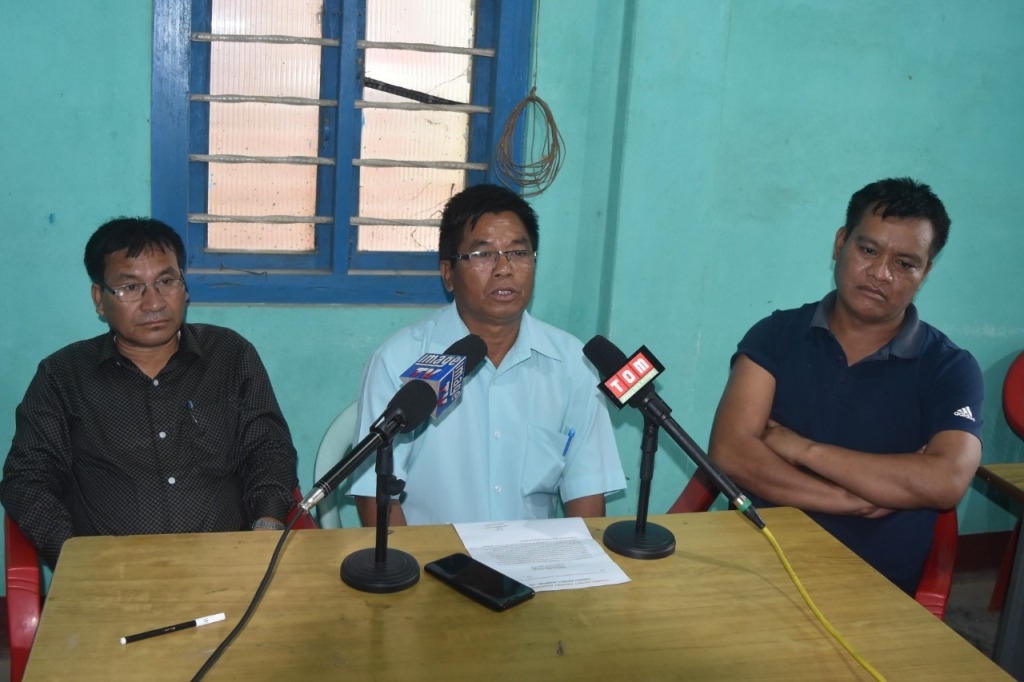 IT News
Kakching, May.11,
Chandel District teachers' Association (CDTA) decried none clearance of their pending salary by the Zonal Education Officer (ZEO) Chandel for the month of March and April.
"Teaching and non-teaching staffs under the Zonal Education Officer (ZEO) Chandel have not get their salary of March and April for this year", said LK Premson Anal, president of CDTA said to reporters at the conference hall of Image TV Kakching. 
He further said that it is very unfortunate that even after the clerk had completed all formalities for Clearance of the pending salary, the ZEO Chandel have not cleared it for reason best known to him.
The Chandel District Teachers' Association have been repeatedly requesting the ZEO Office for kind release of the already sanctioned salaries, despite repeated request the ZEO Office have ignore/turned down our request.
LK Premson Anal drew the attention of the Education Minister to look into the matter. General Secretary of CDTA, L, Moses and Executive Member  M. Joy also attended the press conference.