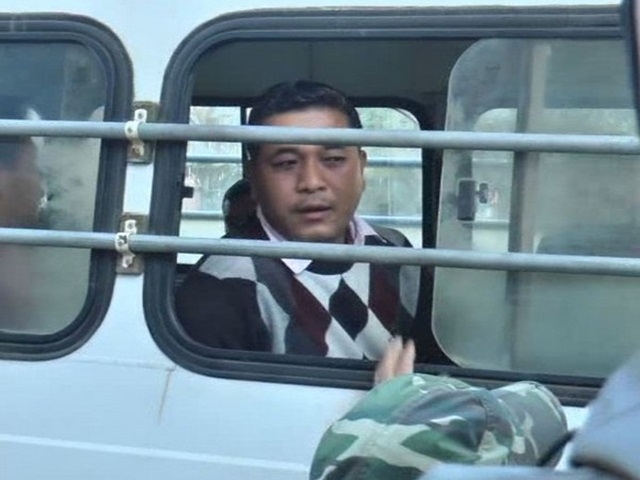 IT News
Imphal, Dec 23,
Manipur Students' Association Delhi (MSAD) in a statement said that a team of Manipur Police had come at the residence of its General secretary Javed Mehedi at Keinou. The police came to nab the leader of MSAD, the statement added.
The police team also asked about Veewon Thokchom (President of MSAD) and Damudor Arambam (Advisor to MSAD).
"They asked all his details and intimidate his family as much as possible. And it is a time when we speak too much against the arbitrary arrest of journalist Wangkhemcha Wangthoi", the MSAD statement said.
The MSAD said – Way back, MSAD's plan to organize a protest march in New Delhi, against the arbitrary arrest of Wangkhemcha Wangthoi, was foiled by Delhi Police following the directives of Manipur CM. First in MSAD's history, all the protestors were detained even before the Protest. Three days before the Protest, they were in search of the General Secretary impersonating themselves as TOI and Zee News reporters. Since then we have been vociferous against the state undemocratic approaches and conducts to gag the voices of the masses. He has been a strong critic against the arbitrary and conspired arrest of Wangthoi. Today, his turn has come and the state authority is using all its might to gag him. This inability to take criticism clearly shows their misconducts.
"This authoritarian misuse of power and intimidation will not go long if we unite and fight back. If we don't fight back, yesterday was Wangthoi's turn, today is our turn and tomorrow might be your turn. We are in a sorry state of authoritarian regime that anybody can be arbitrarily arrest and kill anytime at anywhere under NSA and AFSPA, if the government does not want you. (Recently we have seen in Wangthoi's arrest under NSA & the state inability to question the army in Gaffar's killing). Nobody can poke nose into this draconian Acts imposed over us. We are under such state of oppression. If we don't wake up and fight back at this right time for the mankind, justice and truth, our next generation will judge us. We were not born to be oppressed. And our silence will create more violence in future", the statement said and added that any act of intimidation will not stay silent.