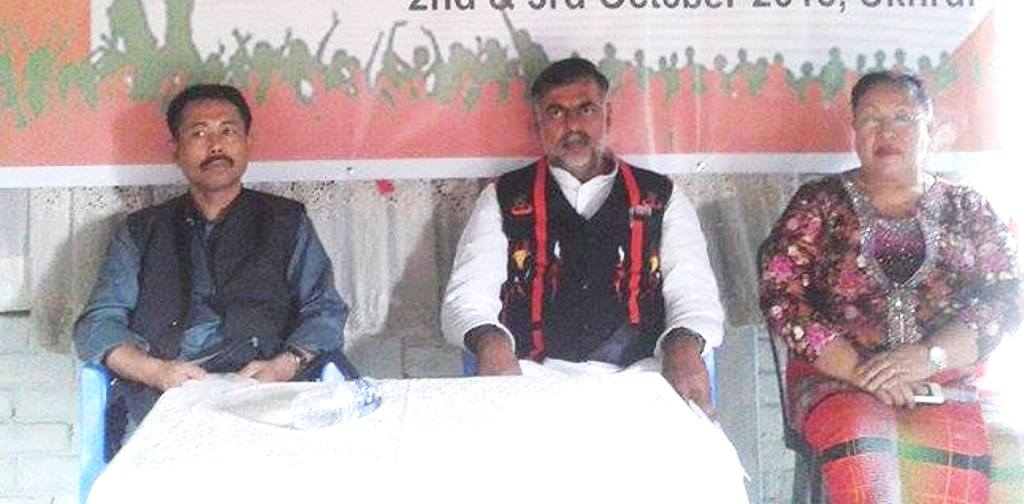 The Prime Minister Narendra Modi's promises to the people of India to uplift Micro Units Development and Refinance Agency Ltd (MUDRA) Bank on April 8, 2015 with a corpus of Rs 20,000 crore and a credit guarantee corpus of Rs 3,000 crores had reached its light in Manipur too.
According to a press statement of RK Shivachandra, Spokesperson of BJP Manipur  Pradesh,  Lok Sabha MP,  Prahlad Singh Patel, also in charge of BJP Manipur Pradesh, visited Ukhrul town of Manipur yesterday and launched the scheme.
Shivachadra's statement said that since Patel assumed charge in Manipur, he had been spearheading many issues and mostly he is at present championing the economic development of the middle classes and under poverty line masses through Prime Minister's MUDRA Yojana.
Under 'Shishu' Scheme, loans up to Rs 50,000 will be sanctioned. This is the first stage when the business is just starting up. Under 'Kishor' Scheme, loans above Rs 50,000 and up to Rs 5 lakh will be sanctioned, the statement added.
"People need to understand all programmes taken up by the Government for their betterment and to avail the benefits". Prahlad Patel said during the function organized by a joint Bank Units of Ukhrul districts comprises of SBI, UBI and UCO Bank. Many beneficiaries from different walks of life attended the function and Prahlad Patel who was also Chief Guest in the function distributed the sanction letter to the people of Ukhrul district.
Prahlad said that under MUDRA Bank, loans are given up to Rs 10 lakh to small entrepreneurs and it is one of the beneficial schemes launched by Prime Minister Narendra Modi.  MUDRA would benefit small manufacturing units, truck operators, artisans, fruits and vegetable sellers, hair saloon, beauty parlours, shopkeepers, hawkers in rural and urban areas.
On the other hand Patel also attended a two days district level BJP training program on worker/leaders level in Ukhrul where he instilled the party worker on how to become more responsible BJP karekartas and underscored certain Dos and Don'ts of BJP. Premananda Sharma, Organising Secretary of BJP Manipur BJP unit also shared the dais in the closing function.