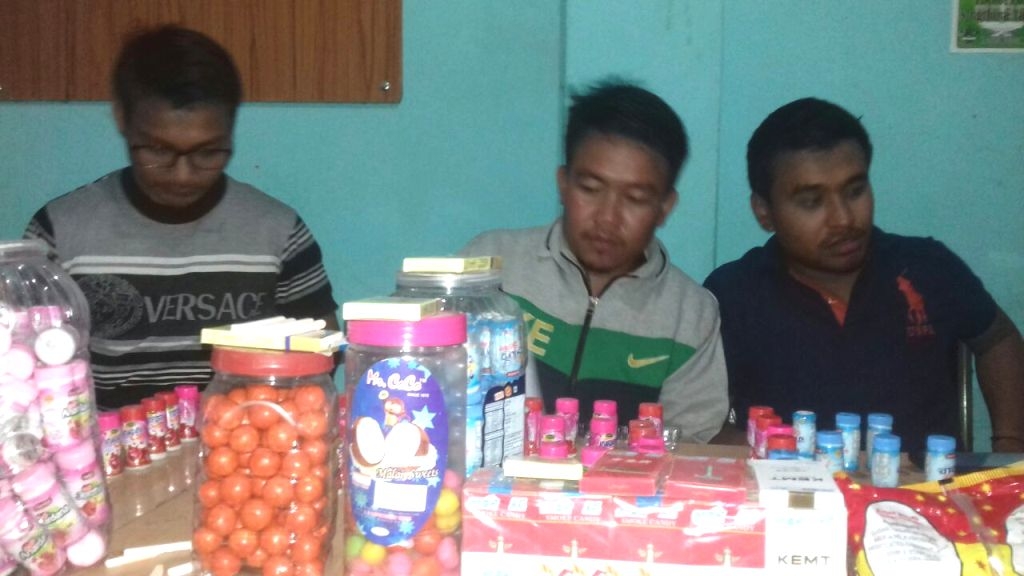 Imphal, April 10,
Volunteers of Manipur Students' Federation (MSF) today seized health hazard edible package items from around 11 shops at Masjid Road in Paona Keithel today afternoon. The packaged edible snacks are found health hazard as many are found to be expired and did not have Food Safety approval.
Most of the items seem to smuggle from Myanmar said.
The seized items were showed to media persons. MSF Vice President, N. Jugeshwor said that the MSF has been conducting the drive on food safety on the motive to make the future generation a healthy society.
He said the Food safety authority had been informed before conducting the drive.