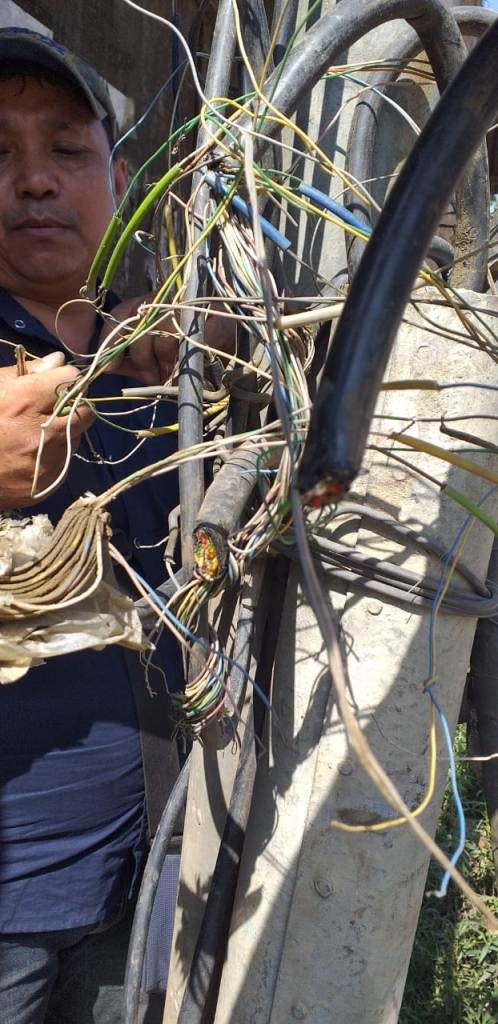 IT News
Imphal, May 20,
Miscreants cut BSNL cable at Keishamthong Elangbam Leikai, Leirak Machin in Imphal west creating inconveniences to land line BSNL customers. Line men of the BSNL took almost half the day searching the defected connection after they received complaints from customers including Imphal Times media houses.
Imphal Times staffs along with the BSNL line men search for the defected area at all connection junction. The team found the cable being chopped using sharp cutters for reason best known to the miscreants. As per the line men of the BSNL 100 pair cable, 50 pair cable and 20 pair cable were cut off using sharp cutters.
"We received complaints from 3 customers and have been tracing to find out the defect since early morning", a line men said. He added that the way the cables are being cut off seems intentional but the motive is not known.
The area where the BSNL cables were left cut off is at Keishamthong Elangbam Leikai Leirak Achouba Machin.