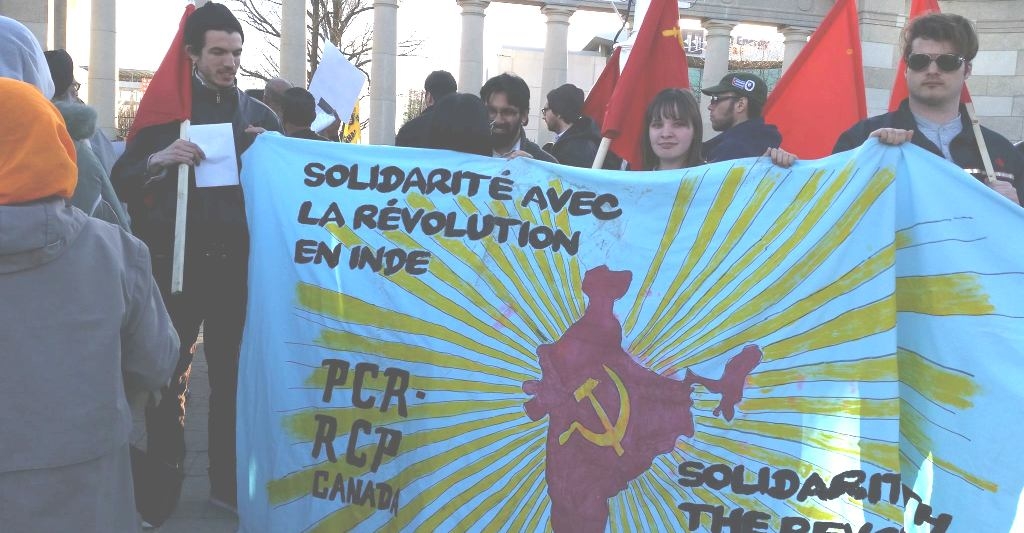 A press communiqué of Maoist Communist Party, Manipur today said that its Comrade in Canada had staged protest rally boycotting the visit of Indian Prime Minister Narendra Modi to the state. The press communiqué said that the protest rally was staged at around 4 am of April 16, Indian Standard Time, at Ricoh Coliseum Entrance (45 Manitoba Drive)  Exhibition Place, Toronto. The place is just opposite to the venue where Prime Minister Narendra Modi arrived. The protest rally was organised by International Campaign against War on the People of India, Toronto . The slogan displayed during today's protest are Repeal the AFSPA and Free Manipur!, Stop Operation Green Hunt and the war on the people of India, Victory to the Communist Party of India (Maoist) and Victory to Maoist Communist Party of Manipur. The Maoist statement further said that various representatives of Sikh community, and representatives Kashmiri people attended the protest rally.
The statement further added that the Modi's regime is carrying out a war on the people of India, Operation Green Hunt, in order to cleanse the Indian interior of those undesirables, many of whom are organized with the Communist Party of India (Maoist) and fighting back, that are in the way of resource extraction.
Instituting the Armed Forces Special Powers Act [AFSPA], a relic of the colonial period that provides Indian security forces with the power to do anything without warrant or legal sanction, the Modi regime is not only pursuing Operation Green Hunt but has been carrying out brutal activities in Manipur, slaughtering up to eight thousand nine hundred and eighty-three Indigenous peoples of Manipur, the statement added.