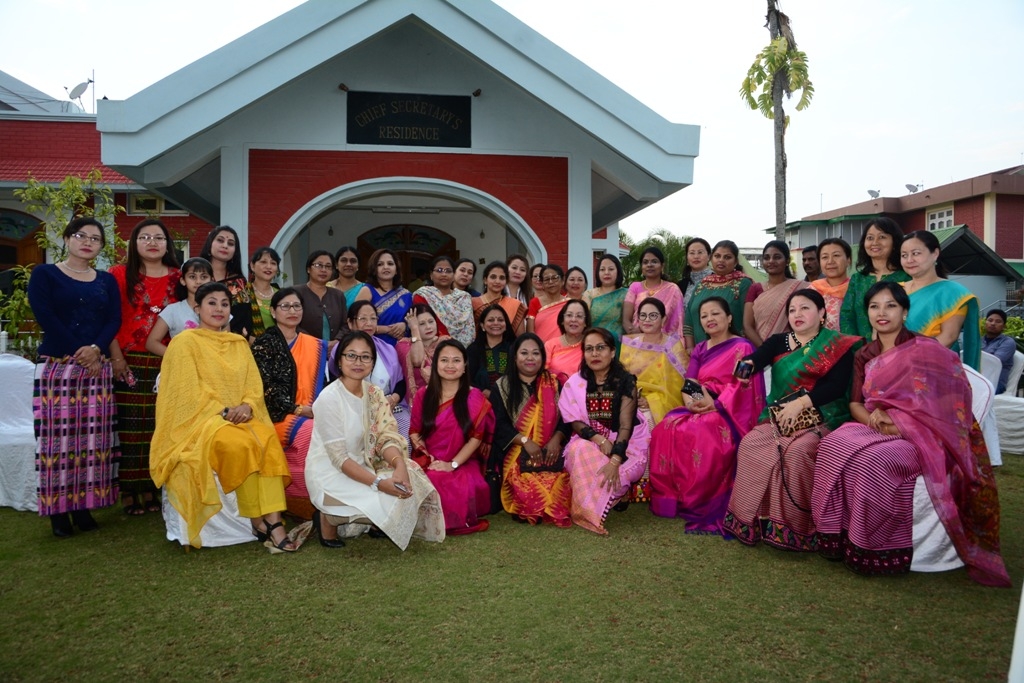 Imphal, March 18: "I am happy that no other person other than the Prime Minister of India himself has launched this campaign of discovering Manipur and the North-East. I am really very happy to be posted in Manipur. Manipur has got its own paradise, we have to develop it, make it known, it has to be discovered", Dr. Najma Heptulla expressed while interacting with the lady officers and better halves of the high ranking senior officers of the State at Sanjenthong, the residence of the Chief Secretary, R.R.Rashmi on Saturday.
Today's party reminded me of the 8th of March every year when we used to have a garden party with the wives of MPs, Ministers ,Officers & diplomats numbering to a total strength to around 600-700, she said.
 "Today is our day. Lets enjoy, lets meet more often. Lets think of doing something good for the people", she also stated during the gathering.
Governor Dr. Najma Heptulla appealed that if they need any help, she is ready to provide assistance.
The Governor was presented a bouquet and other items as token of appreciation at the party.
Better halves of  Chief Minister, Manipur and top-ranking Officers were present at today's interactive programme.
Wife of Chief Secretary, Neeraja Rashmi and lady officers of Manipur also attended in yesterday meeting .