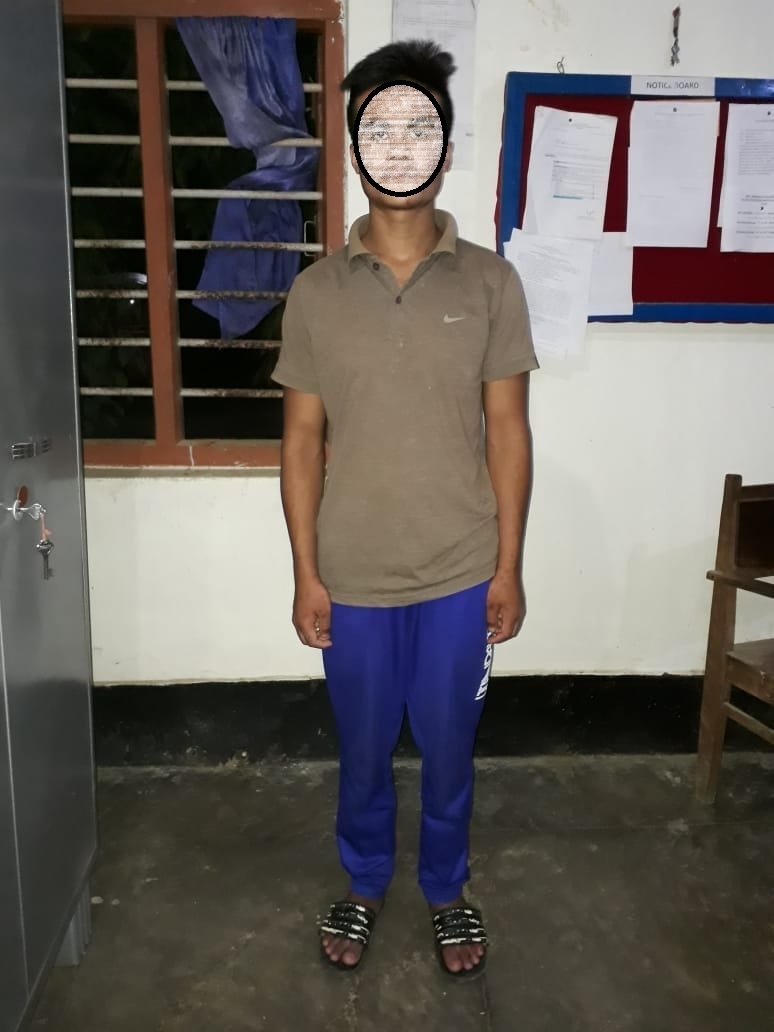 IT News
Imphal, Sep 19:
Irilbung Police had arrested a person who allegedly stole four mobile phones (MI 4A, Samsung Duos, MI Redmi, OPPO A83) worth Rs. 43,000/- and three gold rings worth Rs 25,000.
Source said that the mobile phones and gold rings were stolen from the house of Mutum Amuba Singh S/o Late Mutum Ibohal of Keirao bitra Mayai Leikai on the intervening night of September 4 and 5.
Following the incident, Amuba lodged a written complaint with the Irilbung police station. Police started investigating into the matter under FIR No. 46(09) 2018 and could detect the whereabouts of the thief after tracking the mobile phone he had stolen.
The arrested thief has been identified as Md.Sabir khan @Sanathoi(20)yrs S/O(L) Faya Khan of keirao Makting Makha Leikai, added the source.
Meanwhile, the Nongpok Ningthou Panthoibi Development Committee, an apex body of Keirao Bitra lauded Kiran Singh , who is the Officer in charge of Irilbung police station for tactfully arresting the culprit on time.
A release signed by T Joy Meetei, president Nongpok Ningthou Panthoibi Development Committee demanded fitting punishment to the accused thief as per law of the land.
Citing that incidents of robbery, which is on the rise in recent days at Keirao village, the apex body imposed ban on entry of outsiders into the village after 10 pm.