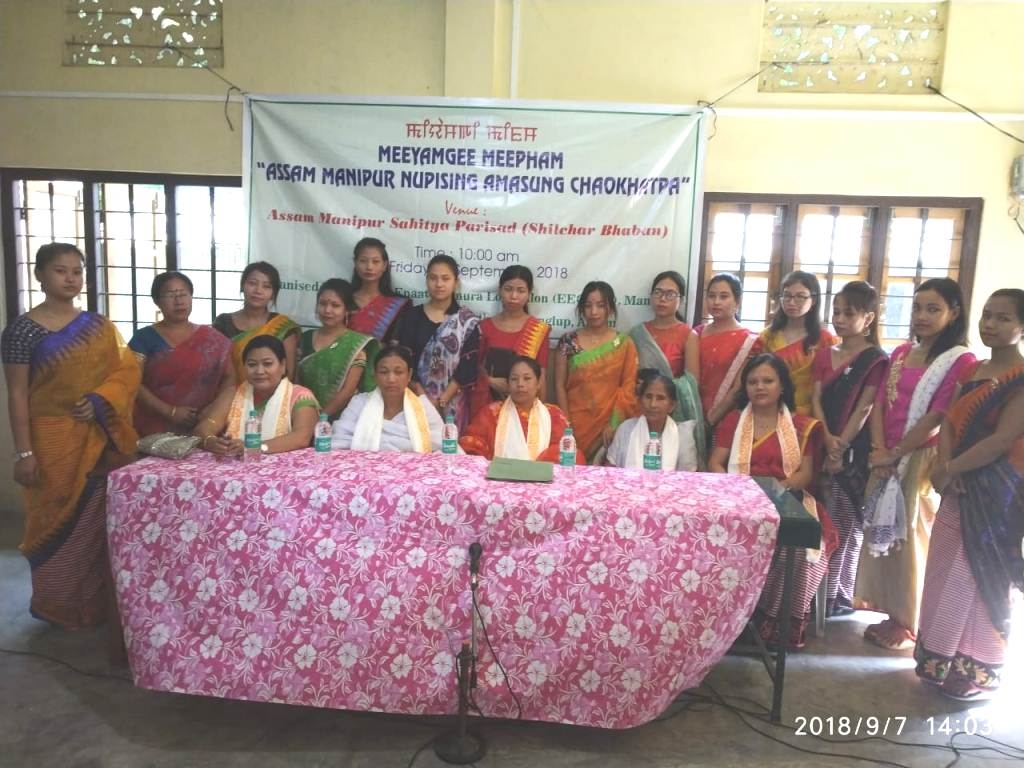 IT News
Silchar, September 7,
The Ereipak Eramdam Chanura Chaokhat Loinsilon ,EECHAL,Assam formed it's full fledged committee on this Friday here at Assam Manipuri Sahitya Parishad bhavan at Silchar in Assam.
A Peoples convention on "Manipuri Women of Assam and Development" was also held where good known scholar Dr.Khaidem(o) Merina and activist Ngangbam Moiranglei were spoke as resource person.
The event were also graced by Tongbram Ebemcha , president of the EECHAL ,Manipur while A.Lily ,president of the Assam Manipuri Meira Paibi Apunba Lup,AMMPAL and Sanathoi Devi, vice president of AMMPAL were also attended as guest of honours .
H.Watembi Devi, Secretary General of EECHAL,Manipur while delivering her key note address stated that the main motive of formation of the Assam chapter of EECHAL is to bring integration amongst the Manipuri womenfolks of the inner and outside Manipuri.
She also emphasized that EECHAL will works for the protecting and promotion of the identity ,integrity and prestige of the Manipuri women of the region.
Later in the meeting, a body unanimously resolved to select 17 members executive council body of EECHAL, Assam.
Amongst other, Yumnam Molina and Khangjrakpam Nilima were selected as President and Secretary General of the EECHAL,Assam while Lakhimani Singha, Sagapam Hemoprava, Ashangbam  Chingkheinganbi and Mutum Ashalata were also selected as Vice President , Joint Secretary ,secretary information and publicity and Secretary finance respectively.