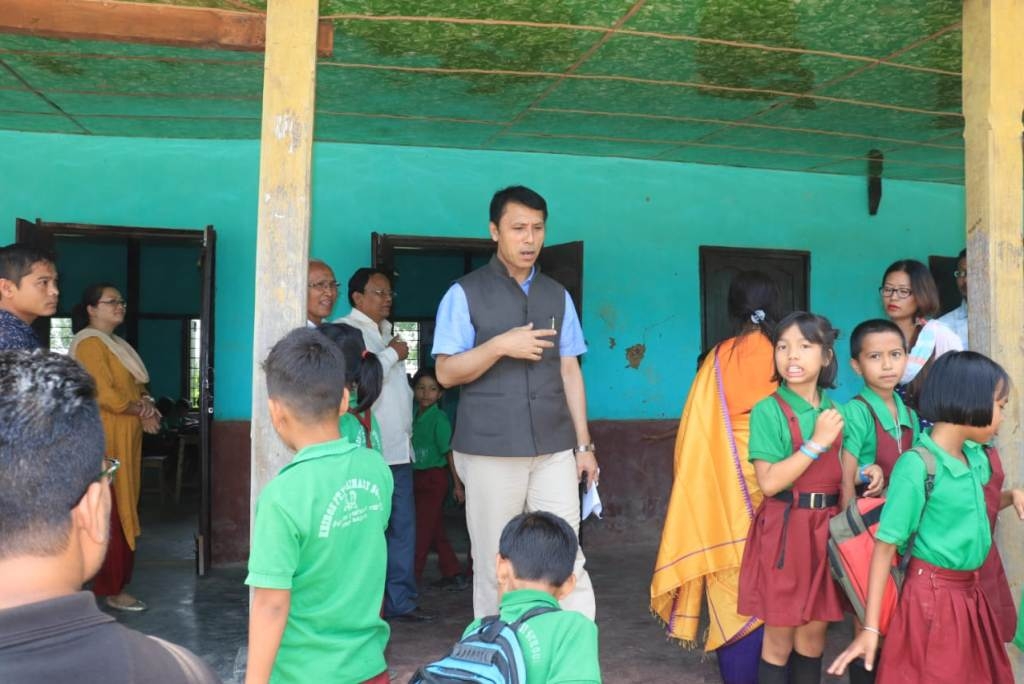 DIPR
Imphal, Sept. 13,
Education Minister Thokchom Radheshyam today visited The Sangaiyumpham Higher Secondary School, Sangaiyumpham and interacted with the staff. The Minister inspected the three new school buildings constructed at the adjacent side of the previous building where the staff and students had been recently shifted.
After enquiring to the staff the Minister learnt that out of the three school buildings one of the building was being occupied by locals. He warned the locals to vacate the school building within five days. Inspecting the school premise the Minister also suggested demolishing the concrete fencing separating the three school buildings.
He said the demolition of the walls constructed between the school building would enlarge the school campus enabling the students to move freely and utilizes the ground for assembly and other sports activities. Expressing displeasure on seeing the poor maintenance of the staff rooms and school premises, he asked the principal and staff to bring academic atmosphere in the institution since it has been already a month being shifted to the new building.
Radheshyam who is also the MLA of Heirok A/C visited the Government Primary School, Heirok part II.