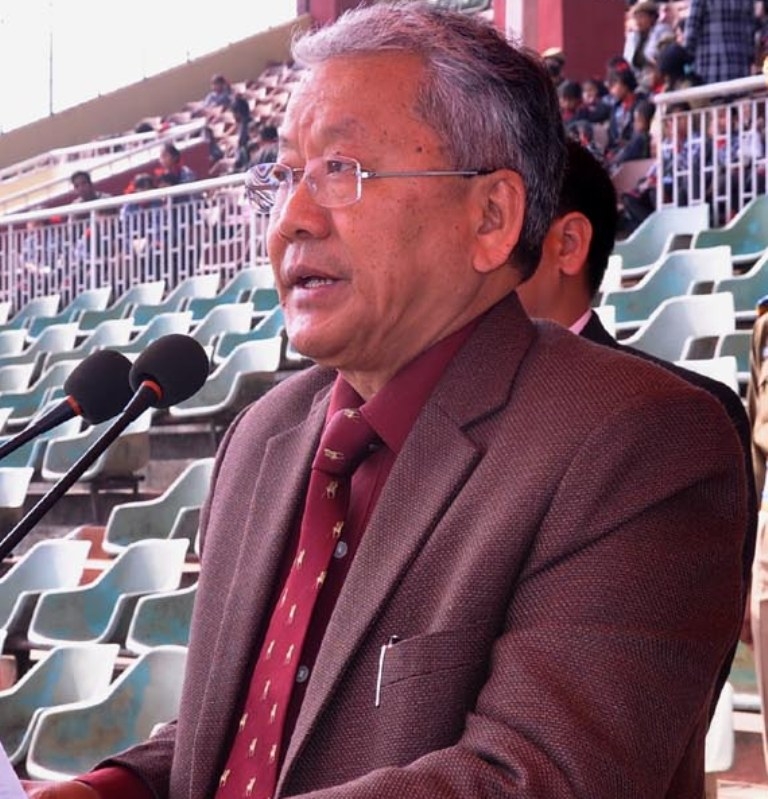 Deputy Chief Minister Gaikhangam declined to give any comments regarding the confession made by Thounaojam Herojit Singh to print and electronic media on how he killed an unarmed 22 years old Chungkham Sanjit inside a Pharmacy on July 23, 2009.
Thounaojam Herojit Singh, head constable of Manipur Police is one of the 8 accused police personnel on which the CBI has been investigating over the alleged fake encounter at Kwairambandh Keithel, the heart of the city. Herojit returned to Imphal in an Indigo Flight yesterday but his wife filed a missing person report of her husband from the Tulihal Airport Imphal.
"We are seriously examining over the recent development, and will find out whether he is really missing or not", Gaikhangam said while giving reply to reporters at the sideline of the inaugural function of 6th Shaheed Manoranjan Singh Memorial Football Tournament at Khumanlampak main stadium.
On being asked whether the state government will provide security to Herojit, Gaikhangam said that if he feels that his life is under threat, security will be provided to him.
"We are bound to provide security if he feels that his life is under threat, the government is here to protect the life and property of the people", Gaikhangam said.
On the other hand Gaikhangam said that giving comment on the recent development will be sub-judice as the matter is still in the court.
"CBI inquiry will reveal everything", the Dy. CM said but added that it is upto the investigating agency to do the needful on whether to re-open the case or not.
Regarding the intervention from the Central government, Gaikhangam said that the central government authority had called the Additional Chief Secretary Home to submit report of the case.
Meanwhile, Imphal Free Press daily has reported that Thounaojam Herojit is at present safe and sound but is taking shelter at an undisclosed place.