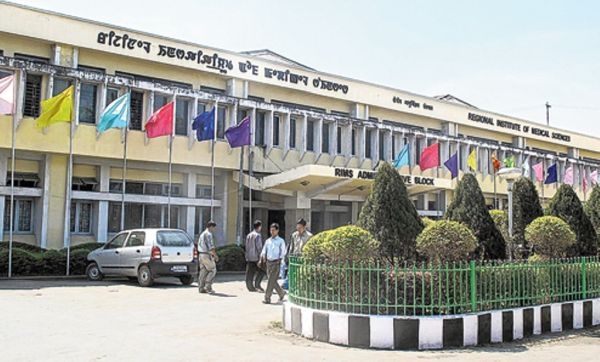 IT News
Imphal, May 11,
Armed group Kangleipak Communist Party Military Affairs said that huge amount of contract work bills had been released by the Director of Regional Institute of Medical Sciences (RIMS) to a specific firm called "Marjing" during election code of conduct.
The statement signed by Comrade Lanchenba Meitei, Secretary, Information and Publicity, Military Affairs also blames the Director of RIMS for having interest in contract work instead of focusing for improvement of the health care service.
The statement said that the trend of converting RIMS into a market is found out by the outfit while carrying out investigation on what went wrong to the RIMS and JNIMS, after number of patient were found dead while undergoing treatment at both the hospital. The outfit's statement also said that they have all proof on how the Director of RIMS is converting the Health care service provider into a market for contractors.  It also said that the Director RIMS have no interest to the improvement of the health care service in the hospital as he remained busy with contract work business.
"The Director has appointed his own men in the Engineering cell and awarded contract works to his brother in law and relatives" , the statement said.
Besides, huge amount of donation are being given to Religious goons and terrorists like the RSS and ABVP, it added saying that the outfit now have all evidence.
The silence from the staffs and professors of the RIMS is because of the close nexus with the Director with some of the former leaders of the CSOs , as they fear severe consequences .
The KCP MC warns the director of serious consequences if not leave the post by taking voluntary retirement.