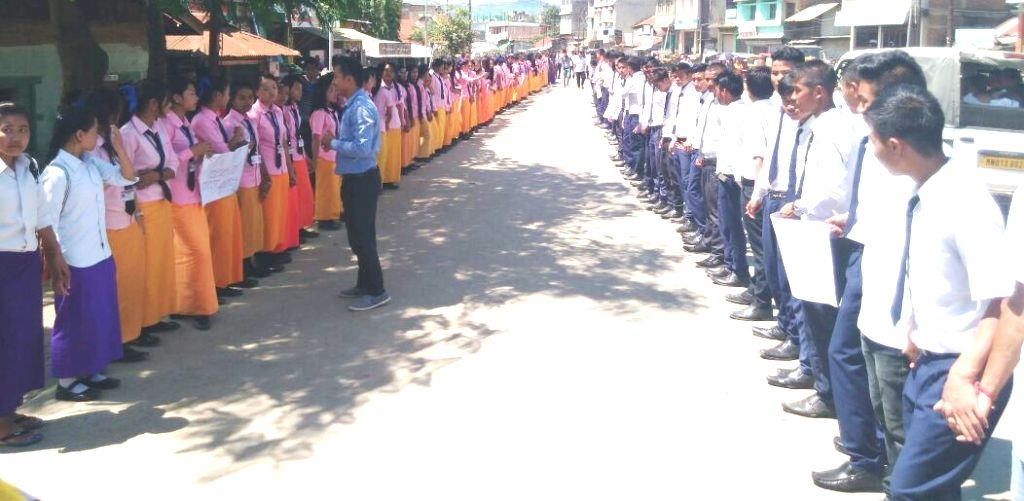 Imphal, Aug 26: Large number of students under the initiative of Democratic Students' Alliance of Manipur (DESAM) today staged a protest demonstration at Thoubal district head quarter denouncing the frequent bandh and general strike called by various organisation in the state.
The bandh had severely disturbed the academic atmosphere of the schools and colleges in the state and fate of many students are at risk as schools and colleges had to remained close during bandh or blaockade by any groups or organisation, a DESAM Volunteers said.
The students also form human chain to get notice of those concern bodies calling bandh and general strike by disturbing the school atmosphere.
A volunteer said, at the present condition there is no way that student of the region could compete with students of other part of the states as they could not get proper education due to the bandh and blockade.