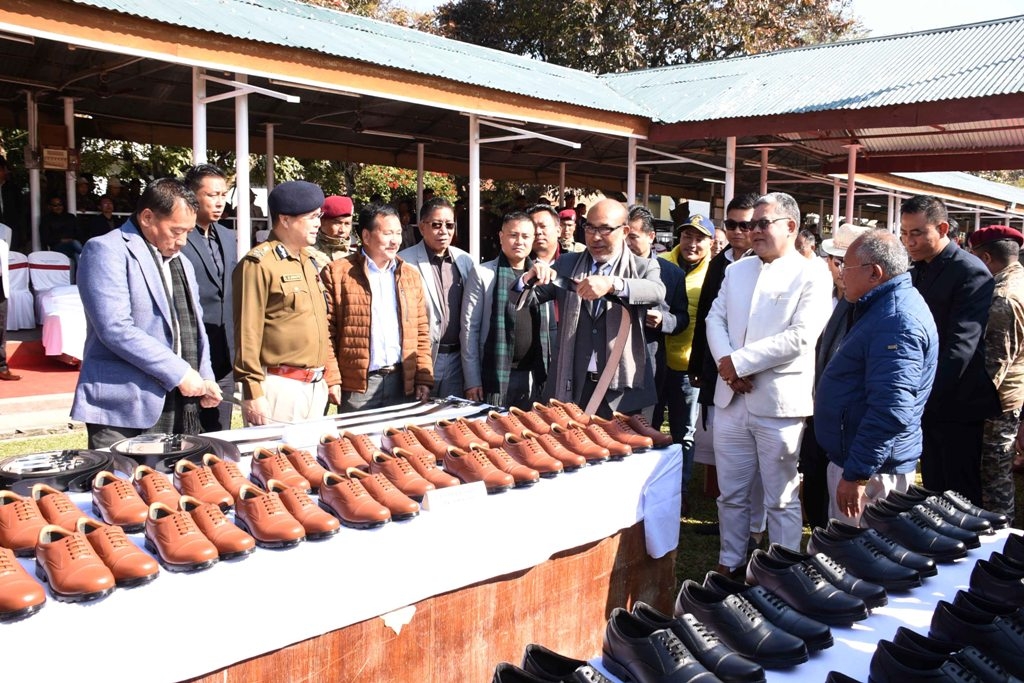 IT News
Imphal, Jan 13
Chief Minister N. Biren Singh said that the government would never encourage favoritism and nepotism. This was stated by him at the distribution of uniform items to Manipur Police personnel held at 1stBattalion Manipur Rifles Parade Ground today. 
Speaking as Chief Guest of the function, Chief Minister said that since its inception, the government is committed to deliver transparency and corruption free governance in the State. He appealed to the people of the State to support the government in curbing corruption in recruitment, promotion, transfer and postings of various departments. He maintained that law and order has also tremendously improved under the present regime.
The Chief Minister informed that today's such programme is simple yet very meaningful. This programme provides an opportunity to give due respect to the police personnel for their remarkable duties towards safeguarding our lives and property and maintaining peace in the region. It is due to the commitment and hardwork of the police department, the government has been able to combat drug menace in the State, he added.
Recalling the paper belt scam of police department, Chief Minister said that earlier, the police personnel brought the uniforms by themselves as substandard uniforms were supplied them in the past. The present government would never let such scandal happen again and the government would provide branded and standard uniforms to all the police personnel, he added.
Chief Minister and his Cabinet Ministers distributed the uniform items to the respective SPs and COs of different districts and units during the function.
Deputy Chief Minister Y. Joykumar; Minister for PWD, Commerce and Industries and IPR Th. Biswajit; Minister for Health and Family Welfare L. Jayantakumar; Minister for CAF and PD Karam Shyam; Minister for PHED Losii Dikho; Minister for Fisheries N. Kayasii; MLAs; DGP and top civil and police officials also attended the function.