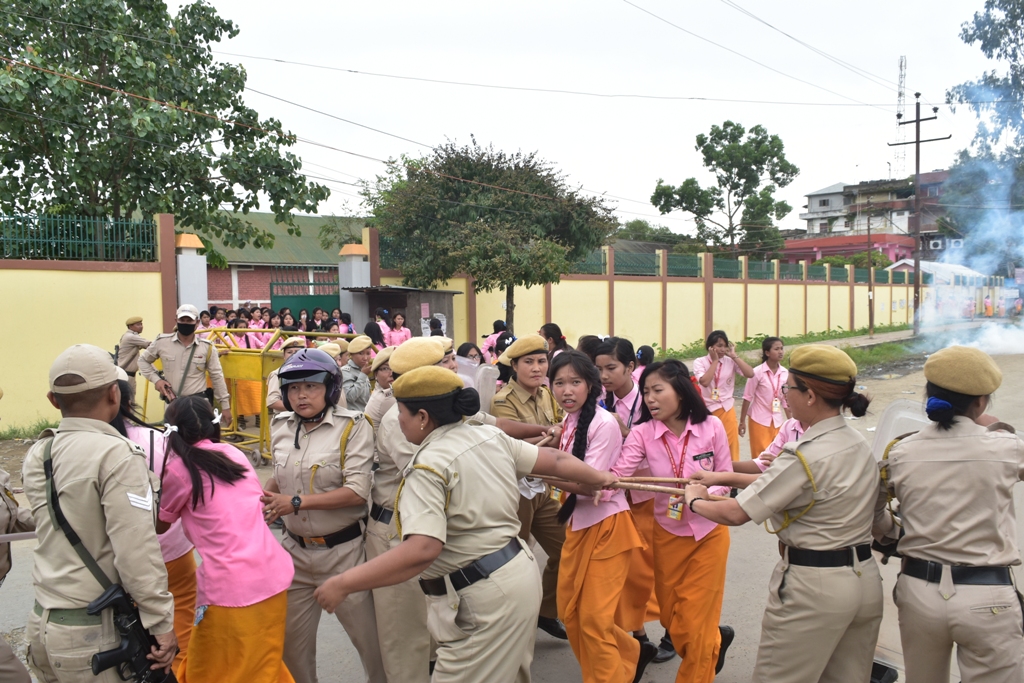 Imphal, July 22: At least 3 students of the TG Higher Secondary Schools were reported fainted and several other sustained minor injury after police resorted to intensive action towards a group of students staging rally shouting slogans for introduction of ILPS.
Report said at around 1 m today a large number of students from TG Higher Secondary School started marching from the school campus towards Raj Bhavan by shouting slogan demanding introduction of ILPS in the state as well as demanding lifting of Wanted Tag to former ILPS conveyor Khomdram Ratan. The students were however stopped by a strong team of Manipur Police at Nityapat Chuthek by using barricades. As the students confronted the police team the police resorted intensive action by firing mock bomb.
Reporters witness male police personnel pushing the girl students even though there were lady police around.
The three girl fainted due to the police action were evacuated at RIMS Hospital.