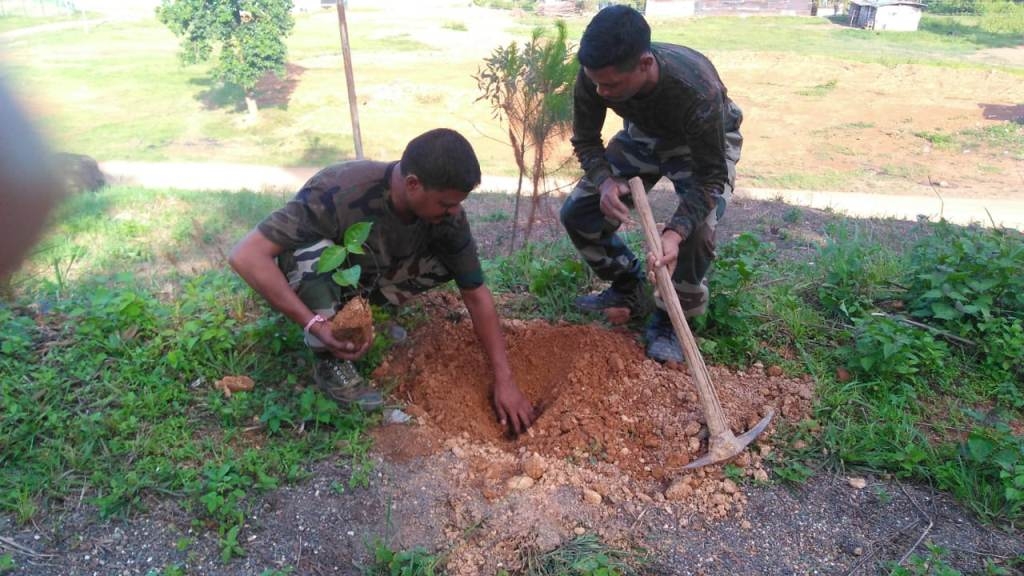 IGAR (South)
Imphal Aug 4,
Chandel Battalion of 26 Sector Assam Rifles under the aegis of HQ IGAR (South) organised a Seminar on "Jal Shakti Abhiyan with special emphasis on water conservation and water security" on yesterday. at Indoor Stadium, Japhou Bazaar, Chandel to observe Defence Personnel Day of the campaign. The day was dedicated by the government to include Armed Forces in spreading the awareness about the issue of water security and conservation to the remotest places of the country. The government has announced Jal Shakti Abhiyan to tackle the concern of drought in the country and to make people aware about importance of water conservation and ensure water safety. Under the project 255 districts have been selected across the country as water stressed districts which include Chandel district from Manipur. The Chandel Battalion conducted a week long awareness campaign for the villagers at remotely located Company Operating Base (COB) in Larong and Machi, Chandel district. The troops have also been informed about the issue and rain water harvesting system was made at all the Company Operating Bases.
The seminar was conducted at Chandel as it has been nominated as one the water stressed district of the country. The seminar was aimed for spreading awareness about the overall problem of water scarcity, its impact on development and best practices to overcome water crisis & rejuvenate water resources.  The seminar was attended by 65 students and 30 faculty members from United College and Maha Union High School which included 33 NCC cadets from 14th Battalion NCC (Manipur). NCC cadets also conducted a presentation on Impact of deforestation and global warming on water resources with special emphasis to Chandel district to make the community members aware. NCC cadets have also adopted village Thotchanram in Chandel district for community service to support the village in plantation and other development projects.
The students actively participated in the seminar and also shared their views and ideas on the conservation of rain water and afforestaion. In the end faculty and students praised the efforts of the Assam Rifles in making them aware about this major issue of water crisis. Assam Rifles being the friends of people of North East always remain in forefront in conducting such campaigns for the people from the remote regions of the country.