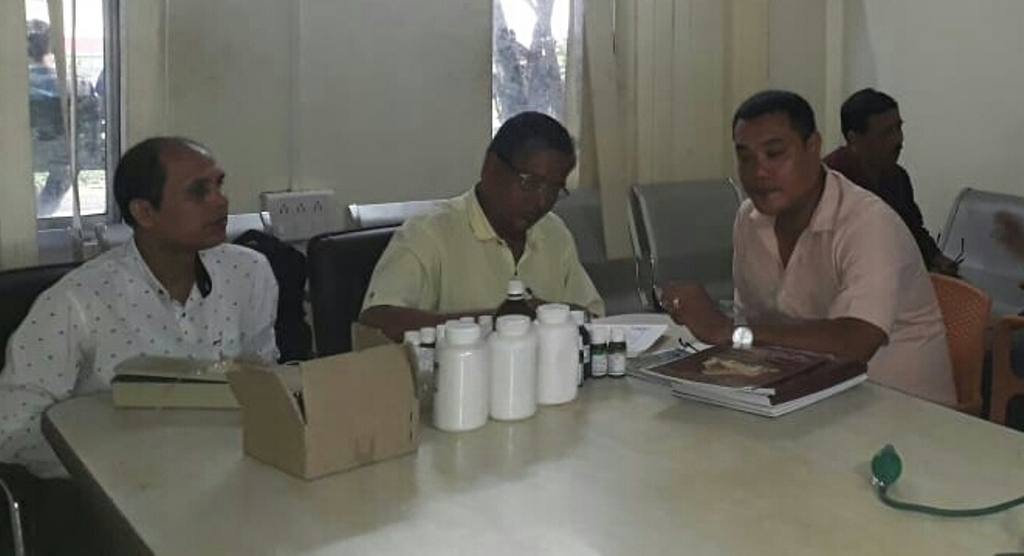 By a Correspondent
Guwahati  August 4,
The weekly media OPD clinic at Guwahati Press Club on
Saturday (3 August 3019) was conducted by four homeopathic doctors namely Dr Sushanta Malakar, Dr Dipak Kanti Sen, Dr Debajit Barman and Dr Himakshi Bayan. Member-journalists of the press club along with their close relatives participated in the camp for free consultations.
Dietician Kalyan Sarma was also present in the clinic to offer dietary advices to the participants.