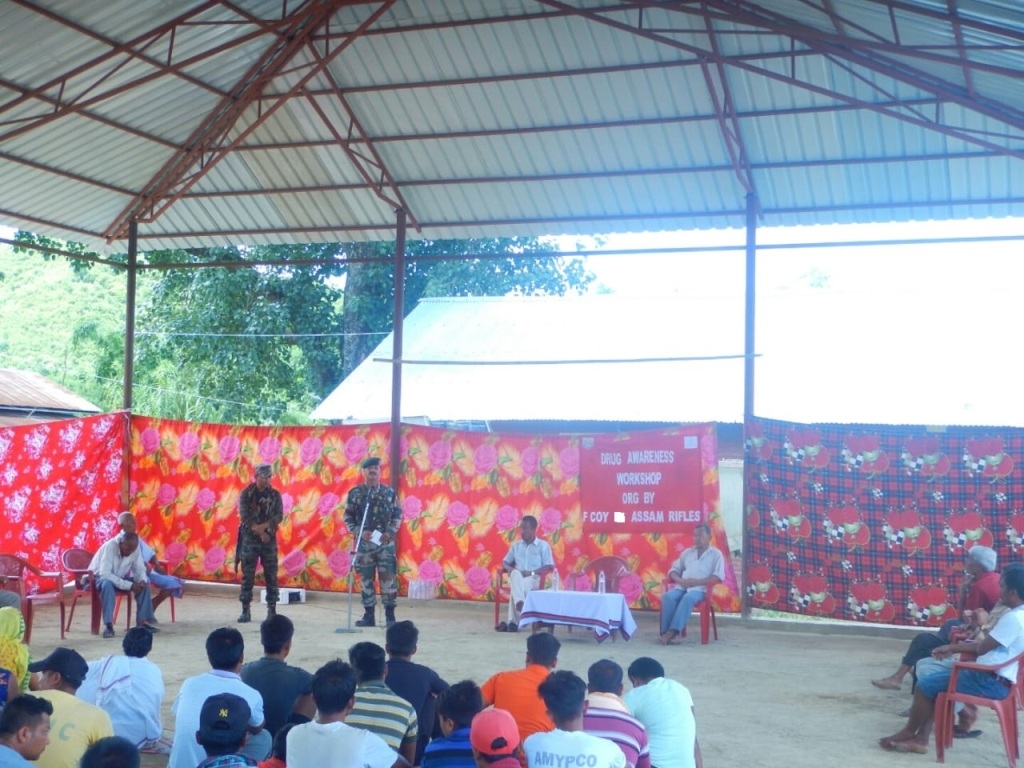 IGAR (South)
Imphal Aug10,
Thoubal Battalion of 9 Sector Assam Rifles under the aegis of IGAR (South) conducted a drug awareness workshop for drug free Manipur at Ningel village on yesterday. The campaign was organised by Chandrakhong Company Operating Base.      
In response to the concerns of the villagers, parents and Meira Paibis during the monthly security meet, Thoubal Battalion planned and conducted a drug awareness workshop for the youth and locals of their area of responsibility. As part of the workshop, the battalion organised a lecture cum interactive session on 'Drug Abuse and No Smoking', giving an insight to the attendees about the ill effect of drugs on human body and various measures to counter the drug menace.     
In addition, display of various charts and posters along with distribution of pamphlets to the locals was also carried out to generate awareness about the ill effects of drugs and steps to overcome drug addiction.  
The locals expressed profound gratitude to the Assam Rifles for organising such an awareness workshop and appreciated the efforts and commitment of Assam Rifles to the cause of making Manipur a drug free State.