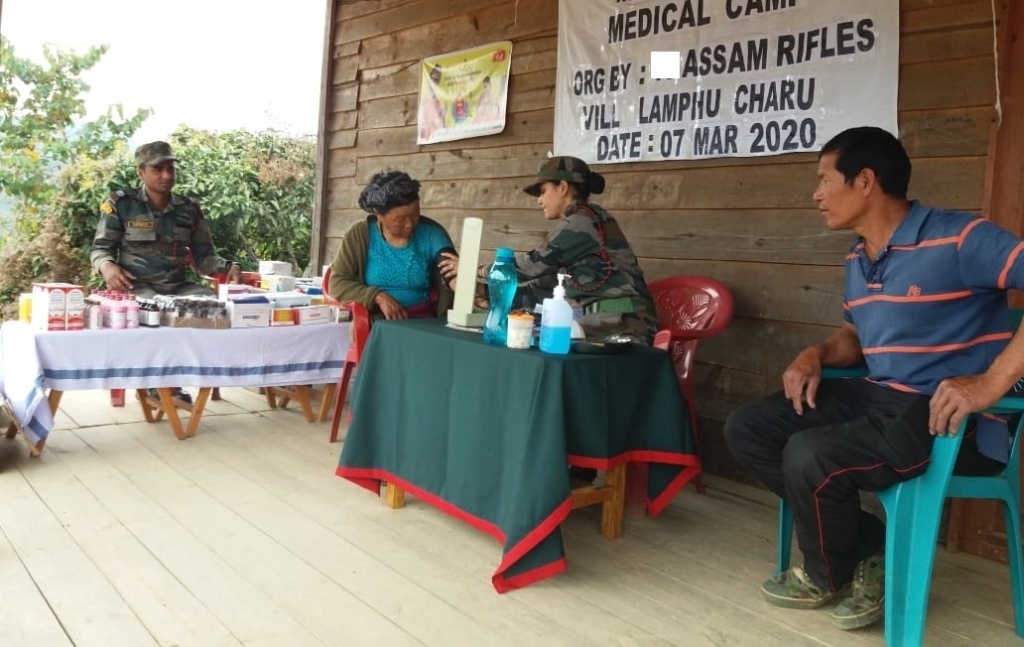 IGAR (South)
Imphal March 8
Chandel Battalion of 26 Sector Assam Rifles under the aegis of HQ IGAR (South) organised a Medical Camp at Lamphou Charu village in Chandel District on yesterday.   
Keeping in mind the difficulties faced by the villagers due to socio-economic conditions and remoteness of the location, the camp was organised on the request of the villagers as there is no medical facility available in the vicinity. Total 65 villagers including 21 Men, 29 Women and 15 Children attended the camp and were provided with a free health check-up, primary medical consultation, advance prescription and medicines by the Regimental Medical Officer (RMO) and Medical Staffs of the battalion. Villagers from surroundings villages also attended the medical camp. Apart from providing medical attention, basic knowledge on health education, hygiene, sanitation and awareness on Corona Virus was also imparted.
The medical camp also provided opportunity to interact with the members of village authorities of remote villages to ascertain their needs and expressed gratitude for organising the medical camp and constant support by Assam Rifles.