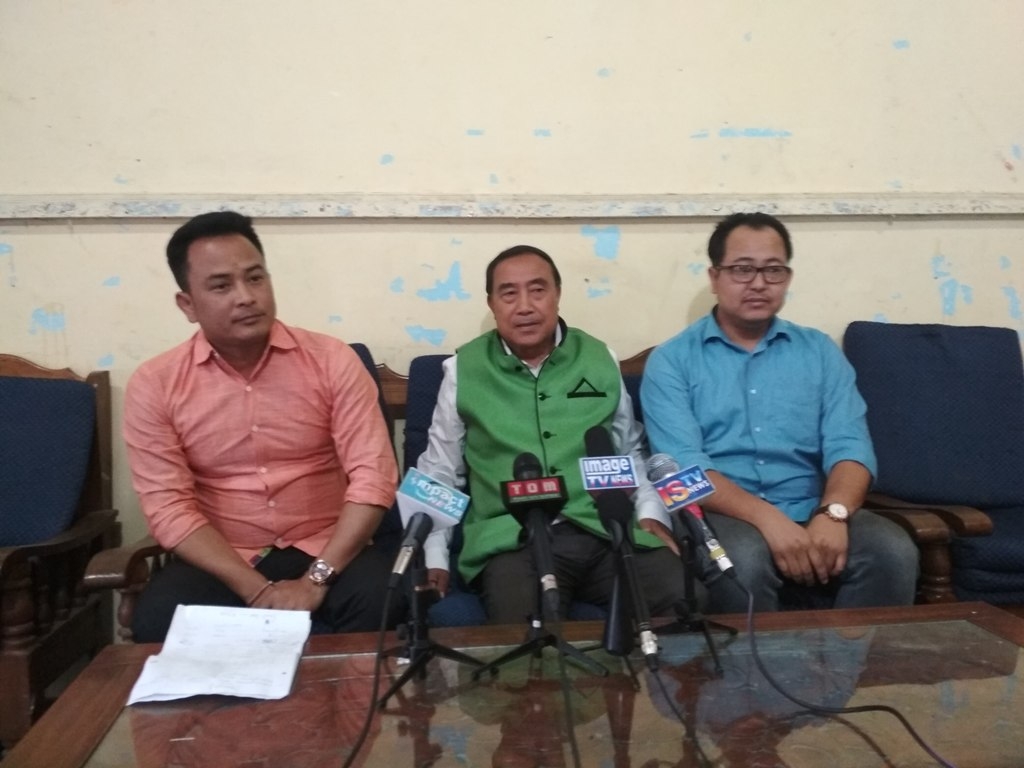 IT News
Imphal April 22,
Claiming that the recent 17 th Lok Sabha election was not conducted free and fair, Inner Parliamentary candidate Dr M.Nara said that it was proven by the re-poll announced by the ECI which is to be conducted on April 24.
Speaking in a press meet, jointly organised with independent candidate RK. Somorendra @ Kaiku and PRJA convenor L. Erendro at Manipur Press Club, Dr M. Nara said that almost all the re-poll to be taken place are in the constituencies of the ruling parties. He added that the ruling government should be held responsible and should also be shameful for such misdeeds. 
He also appealed to let the people vote without fear in choosing their candidate.
Dr Nara also said that free and fair election should be the main objective of the people as well as the candidates.
He said that he was a victim of injustice till today.
He also appealed the people not to be misled by some powerful groups and take a dig to the leader of the civil society group who had played important role in various important issues saying that none were found during the time of election.
Dr. Nara said that the announcement of re-poll in 12 polling stations out of the 28 polling station complaints is a moral victory of him.
He appealed the youth to participate in the electoral politics and added that they should choose a party and engulf to its ideology and its principles to do justice for the people.
He concluded that the present electoral system is the root cause of all the corruption in the election and added that electoral reforms is the need of the hour and the need of the nation.
Feeling discontent regarding the rigged election and not being free and fair Independent candidate RK Somorendro (Kaiku) said that his inner agents were frightened and not able to sit in the polling rooms as they were being threatened.
He also said that the rights of the people were violated even though the candidates assured to participate the election on the basis of free and fair election.
PRJA's convenor L Erendro strongly condemned the rigging of election and the use of unfair means by capturing booths and proxy voting.
He said that the two national parties by all their means used money and muscle power.
He further concluded by saying that the people can take money offered if they are being threatened but should vote the candidates they wanted. He appealed the people to make good use of the secret ballot.