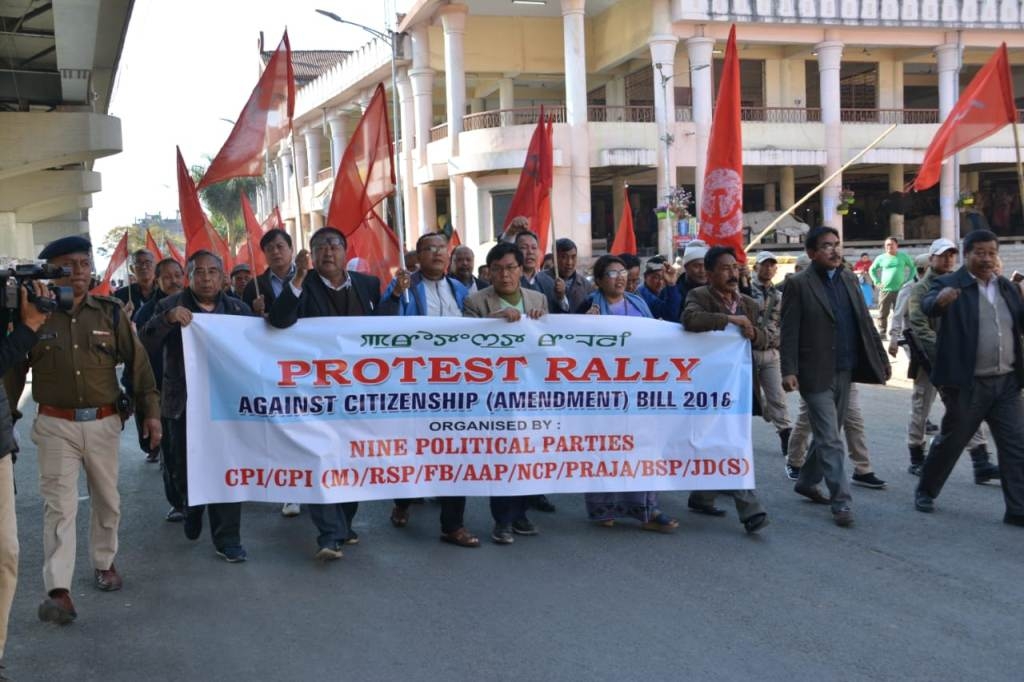 IT News
Imphal, Jan.31,
Leaders and supporters of nine political parties today staged rally at BT Road here in Imphal shouting slogan against the contentious Citizenship Amendment Bill, 2016.
The protest rally of the nine political parties – CPI, CPI –M, RSP, FB, AAP, NCP, PRJA, BSP and JD(S) started from Irabot Bhavan at Rupmahal Tank and proceeded towards the Western gate of Historic Kangla along the BT road. From the traffic Island at western Kangla gate, the representatives of the political parties march towards Khwairamband Keithel carrying their party flags and concluded at the place where they start.
In the Middle of the Khwairamband keithel , those attending the protest rally shouted slogans denouncing the Citizenship Amendment bill . There were large number of police seen at Khwairambandh Keithel area but as the rally was rather peaceful no untoward incident occurred.