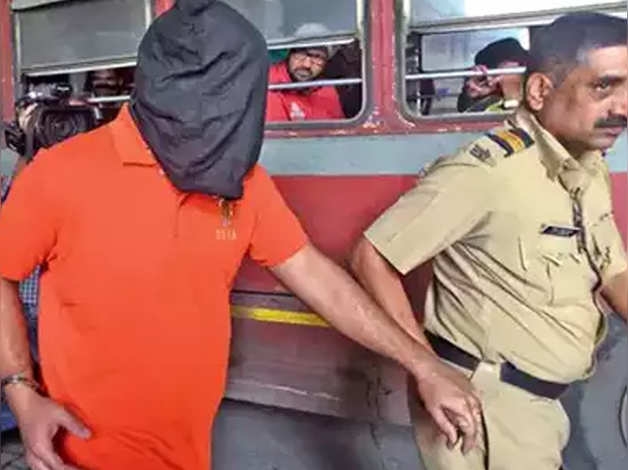 IT News
Mumbai Jan 16
A 41-year-old Indian businessman Vikas Sachdeva was awarded three years rigorous imprisonment and a fine of Rs 25,000 by Special Judge A D Deo of the Special Protection of Children from Sexual Offences (POCSO) Court, Mumbai on charges of molesting a former Bollywood actress in a Delhi-Mumbai running flight three years back.
The Special Judge A D Deo, convicted Sachdev under section 8 of POSCO Act and section 354 of Indian Penal Code Section (assault or criminal force on woman with an intent to outrage her modesty).
A former actress, who was 17 years old then, had claimed that she was molested on a Vistara flight from Delhi to Mumbai in December 2017 by co-passenger Sachdeva. She accused him  constantly nudging her shoulder and rubbing his foot along her neck and back. She said that while she informed the flight crew about this, no action was taken. The airline later issued an apology and ordered an inquiry into the incident.
She was travelling by business class and was seated on seat no "One F" and her mother was in a adjoining seat. The accused Sachdeva, sitting behind her, put up his feet on her armrest. She brought this to his notice but he ignored, she stated in her complaint.
Later she shared her experience in a video on Instagram. She accused Sachdeva of constantly nudging her shoulder and rubbing his foot along her neck and back. It continued for another five to ten minutes and then I was sure of it. "I tried to record it on phone to understand it better but the cabin lights were dimmed, so it was even worse. I failed to get it'.
"I just landed, the whole irony of this that I yelled… and this is not done… this is not how you should be treated or made to feel. This is terrible. This is how they will take care of girls? No one will help us if we don't decide to help ourselves and that is the worst thing," she said.
According to reports, his wife had claimed that it had just been an accident and that Sachdeva had fallen asleep while keeping his feet on the armrest of the actor's seat.
Sachdeva, residing at Powai in North East Mumbai, was arrested by Sahar police the day after the actress complained and an offence was registered on 9 December 2017. He was charged under sections of POCSO Act, 2012 and the Indian Penal Code. A sessions court in Mumbai had released him on bail of Rs 25,000 on 20 December, 2017.
The accused Sachdeva had told the court that "we had gone to Delhi for last rites of a relative. While returning back we were travelling by business class. I fell asleep soon after the flight took off. Next day after reaching Mumbai, when I had gone out for purchases, my wife told me that the police had come home. After some time, the police registered an offence and arrested me.
While seeking minimum punishment for Sachdev, his lawyer Adnan Shaikh argued that the accused was the sole breadwinner of his family. He also also said that his client was a first time offender and had no previous criminal record. On the other hand, the prosecution sought maximum punishment for the accused. The victim had announced her "disassociation" from the field of acting last year.