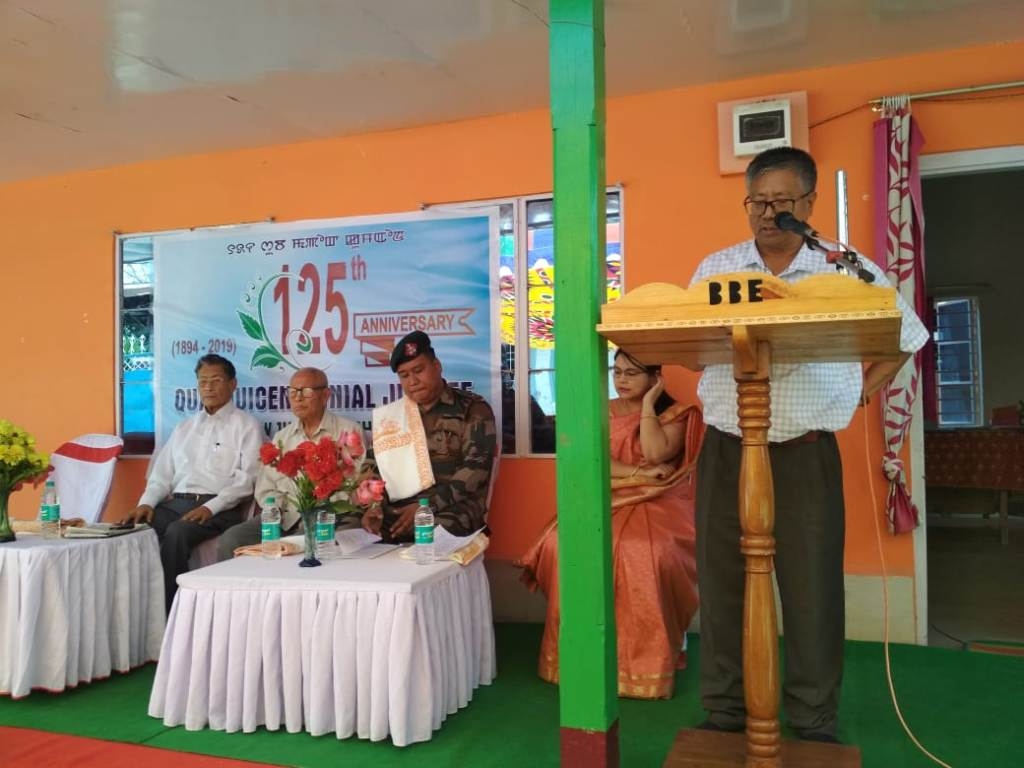 IT News
Imphal, May 7,
Quasquicentennial Jubilee for Pettigrew Junior High school held today at the premise of the school situated at Singjamei Mathak Thokchom Leikai.
Speaking at the function ZEO, Zone 1 Imphal West Khumukcham Sucheta said that the observation of the ceremony has a tremendous significance. She added that not only the students will know about the history of the school, it will also give a sense of belongingness and highlights the essence of the school.
Major Devadutta of 6th Assam Rifles said that the school has a close relationship with the history of Manipur. He further said that their forces help the school in various ways like arranging educational tours for the students.
The celebration was attended by local guardian of the area Thokchom Achou, President of Senior Citizens Forum Singjamei Mathak Thokchom Leikai Leihaothabam Nadiachand and President of Youth Welfare Organisation Thokchom Ranbir as the Presidium members of the function.
Floral tributes were also paid to the portrait of William Pettigrew.