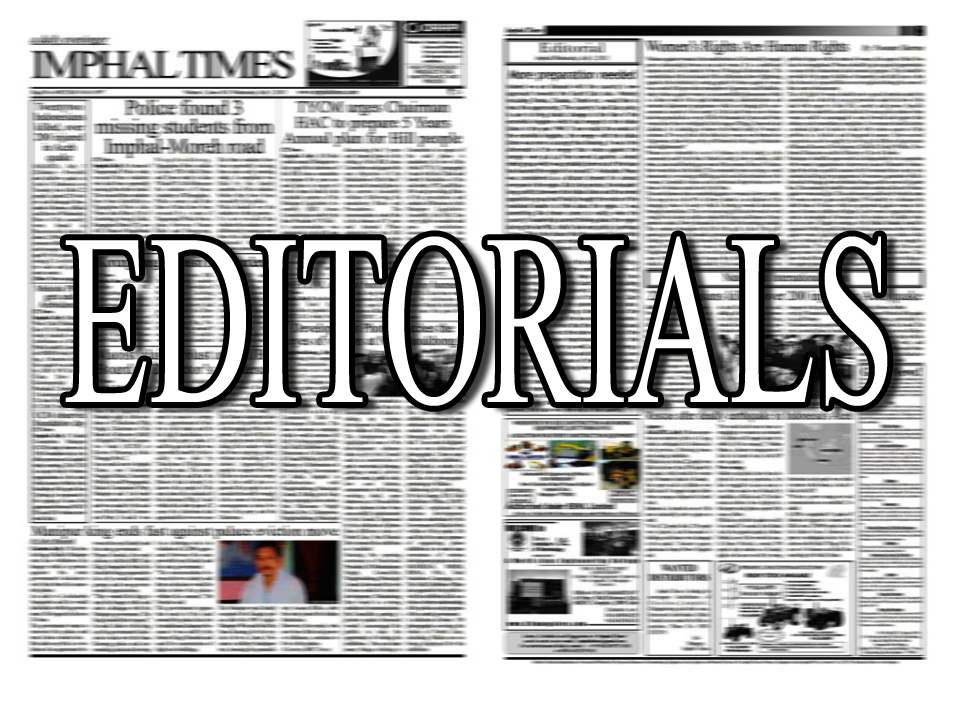 With the Ministry of Home Affairs categorically stating that the indefinite economic blockade being imposed on National Highways leading to Manipur is unconstitutional and also assuring the state government that the Ministry of Home Affairs would provide additional Central paramilitary forces, if necessary, so as to ensure uninterrupted movement of vehicles on National Highways connected to Imphal, the people of the state can finally start to hope for respite from the protracted issue of various groups using the national highways which are the lifelines of the state as a convenient tool to hold the state government- and effectively the people- at ransom and force their demands. Another clear indication of the seriousness with which the state government has started considering the predicament is the fact that the Chief Minister holding a high level security meeting which was attended by high ranking officials from the Indian Army, CRPF, BSF and Manipur Police. Now that the deliberations and discussions are done and over with, the state government should waste no more time in escorting the loaded vehicles which have been left stranded for a month at Mao and beyond along the Imphal-Dimapur road safely to Imphal.
What is still a matter of great concern is the failure of the armed security escorts from preventing vandals from damaging and pilfering goods from the convoys and torching vehicles. Such incidents which are far too frequent than one would like to admit goes to show that more stringent measures still needs to applied, and that it must be made amply clear that the National Highways can never be used by any group or organisation to air their protests or make demands for whatever issue. And with each passing day, it is also getting increasingly clear that these 'Economic Blockades' are pathetic excuses for miscreants to loot and plunder the goods being transported- a thinly veiled act of vandalism and nothing more. It is also absurd to try and settle a political issue by holding the people of the state to ransom and by attempting to starve out the general public. Do these maniacs of the highways still not able to understand the fact that when essential supplies are being cut off, it is the common people who are the worst hit- people who have nothing to do with policy making or administration, and that the ministers and elected representatives are immune to such lowly tactics.
The onus to make fail-safe arrangements for making the national highways free from disruptions and destructions now lies squarely with the state government. What is perplexing is that it took this much time and deliberations to arrive at the only logical way of resolving the issue which should have been implemented years ago. But better late than never- as the saying goes. That however should not be an excuse to delay the inevitable. The repercussions of the folly could very well far outweigh every effort and resources for implementing the necessary move.