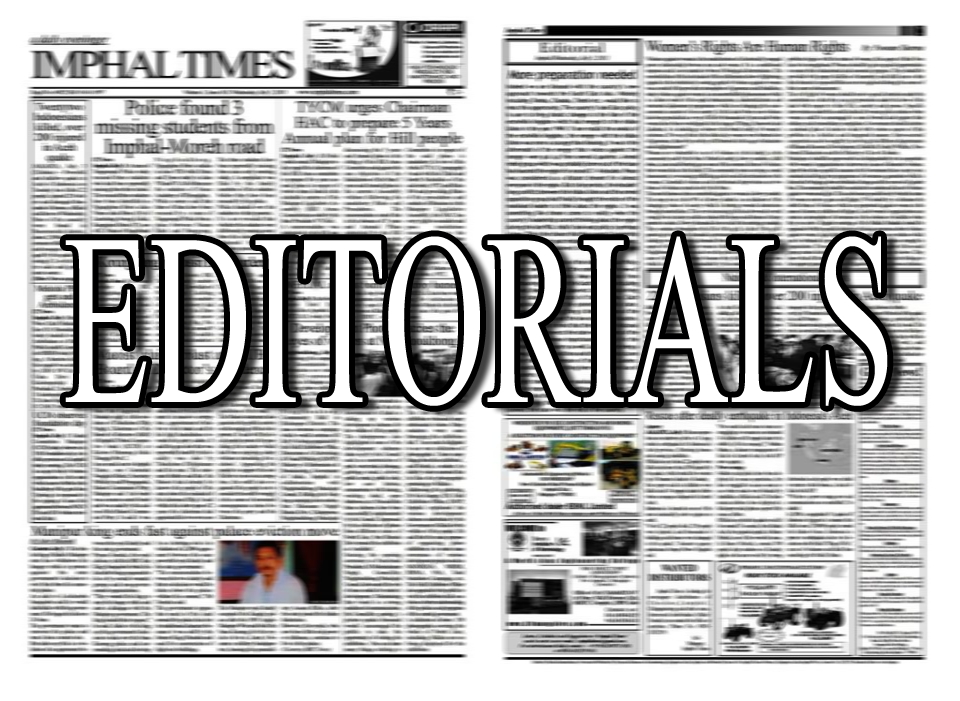 The increasing frequency of visits by ministers of state and other central government authorities to the state bodes well for the speedy completion of these projects and schemes which otherwise would have been languishing for lack of proper and continuous assessments, as is wont to, given the unenviable track record of unfinished and abandoned projects and public welfare activities in the state.
Another unfortunate feature that has become the rule rather than the exception is the fact that almost all of these activities are being forced into completion only after various civil society bodies and associations have had to resort to drastic measures such as blocking of roads and protests, causing disruptions and inconveniences, not to mention the destruction and damage to persons and property. Meanwhile, the state government, in its attempt to present a rosy picture of having a hold on the workings of the administration, continues with the charade of promises and assurances.
It would not be long before the visiting parliamentary team submits its reports and their views and recommendations made public. Perhaps, this instance will present an opportunity for the public to get a clearer picture of the level of efficiency and commitment being made by the state government in implementing projects and activities meant for the welfare and improvement of public life. More importantly, the state government should grasp this opportunity to look inwards and rectify its functioning in an honest and positive manner. If the words of the BJP led state government had to have some semblance of integrity and to find acceptance, it must come clean on its shortcomings and faults, and make earnest efforts to accommodate the wishes and aspirations of the public.
The deteriorating trust and lack of confidence on the assurances which are sounding hollower with each passing day can only be salvaged with a concerted effort. It must show that it can, and will practice what it preached and has the political strength and integrity to follow its promises through. Providing a secure, peaceful and fulfilling living experience is the undeniable duty of any government to its public. Anything less will only invite its own political demise.