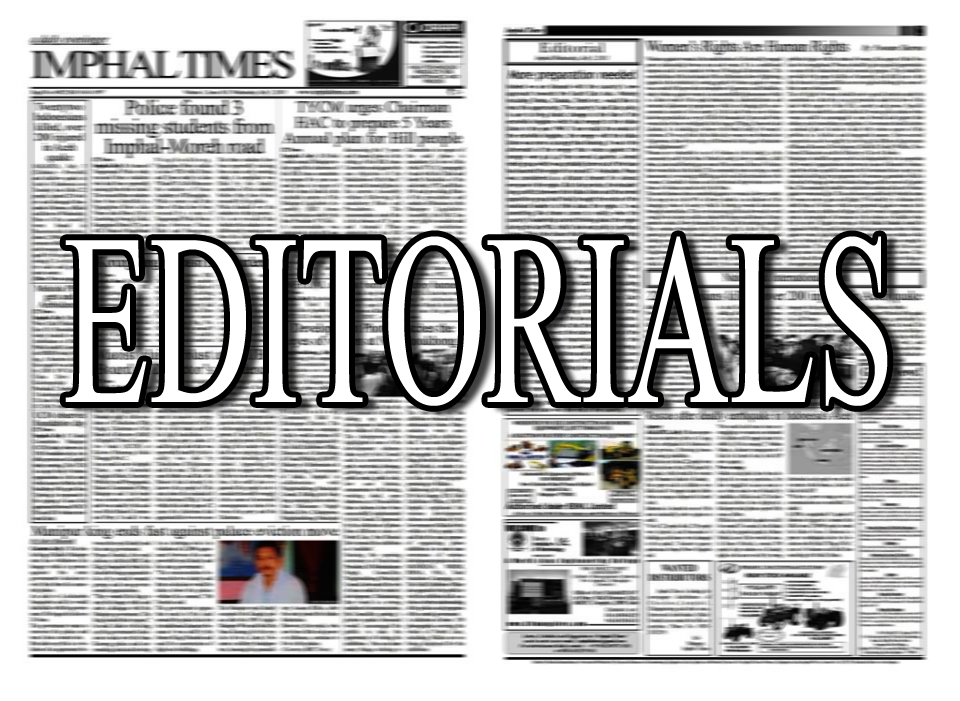 There are lots of reservations for leaders when it comes to delivering speeches in public platform. His attitude and the matter he has to make public should be a matter of serious concerns as it reflects the standard and credibility of being the leader. For quite some time we the people of this region has been hearing a lot of bull shits statement from elected peoples' representatives. During late 90's, one of the Chief Minister was heavily criticized for his unprecedented and barbaric statement regarding the dealing of drug addicts issues in the state. May be slipped of tongue, but his words for gunning down all the drug addicts by fall-in them in line sparked serious criticisms from sections of people. In the mainland India too several MPs or MLAs are often landed into serious trouble for giving irresponsible statement.
Recently, one of the veteran politicians of the state, who is also a cabinet Minister and in charge of Health and Family Welfare department had made a statement, during the inaugural function of the pulse polio immunization at state family welfare department on Sunday at which he said that he had ordered the Superintend of police to kill all the dogs which are sets free in the street. Such irresponsible remark was never expected from a veteran Minister. He also mock Mrs. Menaka Gandhi, who is known for her care and love of animals, for intervening to his idea of killing the dogs. The Health Minister who, had recently married a girl of the age of his granddaughter might have been trying to show his caring about human lives. But when he said that he is confused and does not know what to do for tackling the issues of rabies spread by biting of dogs reflected that the government was not serious enough to tackle the issue until yesterday. It was after several days and several deaths that the issue was discussed at state cabinet meeting. Better late than never, at least the cabinet's initiative is likely to save some people which might be fallen as the prey of the dreaded rabies.
But one thing, which would like to be reminded here is that dogs are universally accepted as human's much trusted friend. They might be sometimes carrier of the dreaded rabies, but it is worth reminding that it is we human being who are responsible for spreading it to our dogs. Killing of all the dogs is not going to help. Such an attitude is rather barbaric and has never been expected from a veteran politician who is holding a responsible job in the government.