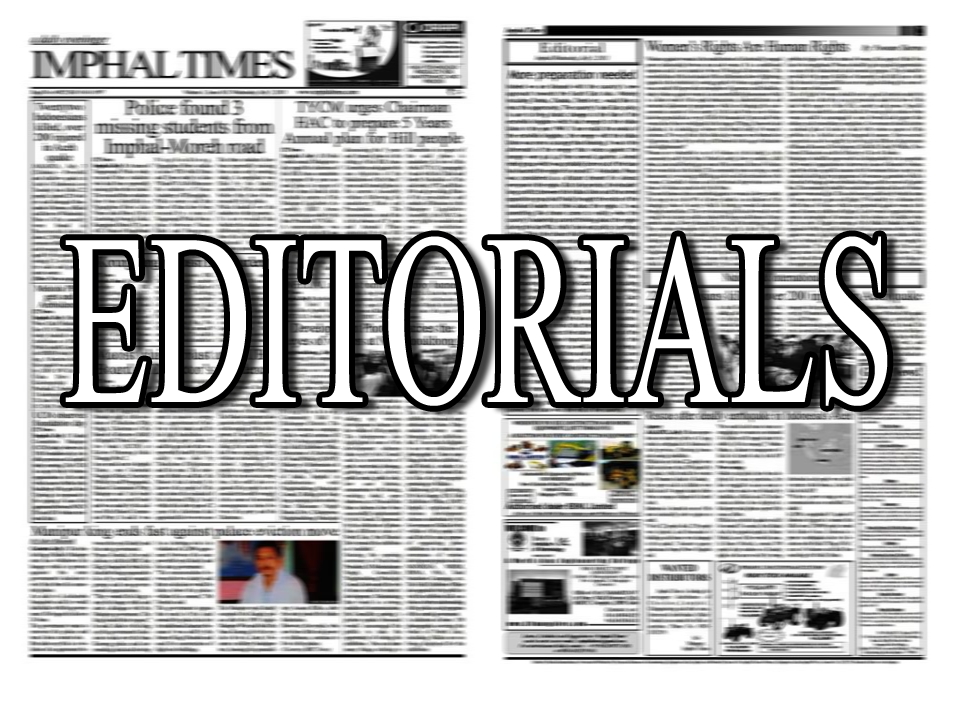 Even though the scheduled for the upcoming 11th Manipur Legislative Assembly Election has not yet been announced, it is speculated somewhere around January last or beginning of February in 2017. This is assumed as the tenure of the 10th Manipur Legislative Assembly is completing in and around the said time. The recent visit of the ECI team headed by the CEC Dr.Nasim Zaidi is significant as the scepticism of possible malpractice during the election is a serious concern not only for the non-congress political parties contesting the election but also for the politically sensitive people of the state. It is an open secret that the ruling Congress party in the state government is tactfully utilising its power by inviting youths for the large scale recruitment at various government department for its election purpose. The matter was put to the notice of the CEC during his visit by various non-congress political parties and it is fortunate for the people that the Commission had taken note of it seriously. The assurance of the CEC to conduct the entire poll in a free, fair, peaceful and participatory manner is worth appreciating. But, will it be possible?
Manipur is all set to witness the 11th State Legislative Assembly Election since it regained statehood on January 21, 1972. At almost all elections conducted, particularly in the state of Manipur, not even a single political critic had ever mentioned that – the election was total free and fair. It was only the Election Office authority that said that except some few ignorable incidents at some polling booths, the election held was more or less peaceful and a successful one.
But the reality is known to everyone, inside the polling station,  booth capturing for a particular candidate, threats to workers of specific candidates, boycotting of candidates in specific localities, kidnapping etc. are the reality during election.
The introduction of EVM to control booth rigging, the completion of the Photo Electoral roll preparation and the near completion of EPIC and the assurance to install maximum number of CCTV camera at polling Booths to webcast the election process is a commendable effort of the Election Commission of India as it is an effort to reduce malpractice in the election.
But one thing still remain sceptical to the politically sensitive electorate of the state is that, will the CEC of ECI be able to put halt to all the recruitment process that is already half way today. And if not how could the people believe that there will be a free and fair election at which they don't exactly have any power on either to declare the code-of-conduct on their will. At the time when the CEC announce about the enforcement code-of-conduct, already the recruitment process will be over. If so, then Congress party is surely moving a step ahead of all other political party while contesting the election.