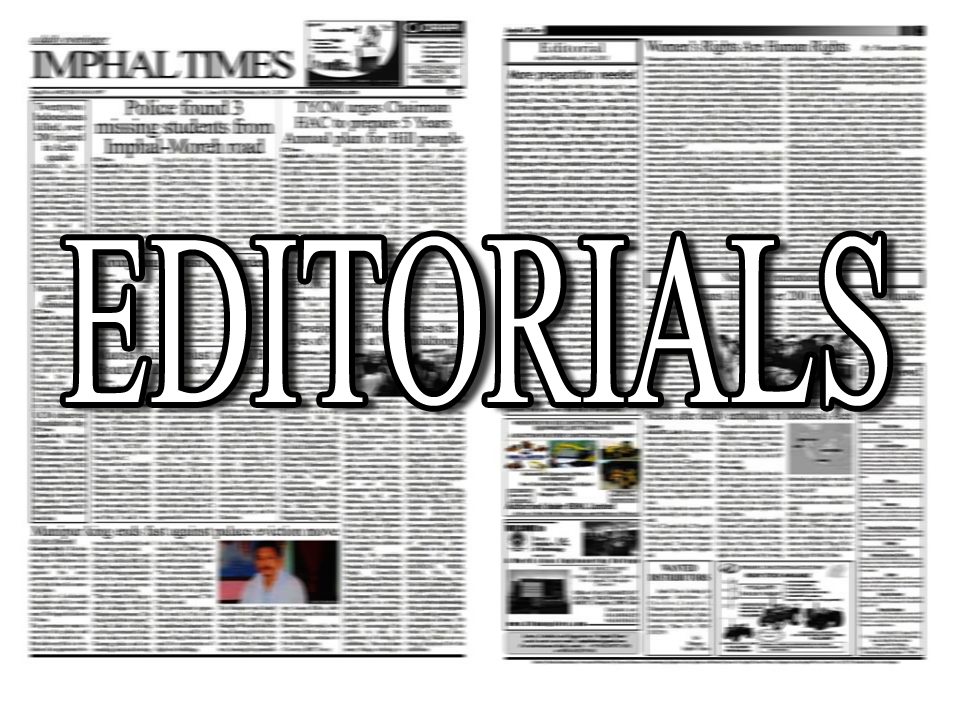 People of the state call him 'Kei Hanuba' which literal meaning is 'old tiger'. He is now 98 and is surviving without loss of any consciousness when it comes to the politics of Manipur. Yes Mr. Rishang Keishing, five times Chief Minister of Manipur 1st MP of Manipur, and before departing politics he was represent the state as Rajya Sabha Member.
Naturally the life span of human being is 100 years and some with exception live more than that and there name are often in the news. For the veteran politicians who had served the state and the country as representative of the people he had done a lot for his people. His name will be engraved and enshrine in the political history of Manipur. Other than Mr. Keishing there were also some leaders who had sacrificed everything for the development of the society. Those who serve the country, states and human being will be remembered by each and everyone of us. People of the next generation will pay their respect when they are no more among us.
Point that, Imphal Times wanted to submit is that human life span is only 100 years. And among these he will spend on learning at school, college and university for at least 24 years. Then his life for the people may begin after completing his or her studies. Then if he/her is a government employees his or her superannuation is 58 years now extended to 60 and for Professors in University and Medical Colleges, it is again in the process of extending their superannuation. Which means that the maximum time allotted for serving at his own capacity for a government employee 40 years (if one get the job in time). In case of MLAs it is only 5 years but depending upon his or her performance the number of years may be increased (if re-elected).
A sincere, hard work in the short 40 years by the so call government servant and those get elected during election for 5 years are the only hopes of the erstwhile Manipur Kingdom now become a part of Indian Union.
Everybody knows that wealth; money could not be carried away with us after left for heavenly abode. Some are of the concept that they need to accumulate (earn) as much money as possible using their capacity for their children. Doing so we have seen many children get spoiled with the money earned by their parent in black.
It is not wealth or money that parents need to accumulate for their children, but it should be good education, discipline and etiquette that will be the real treasure for their children.
Well some argument is that study needs lot of money these days. But if those in the government work with sincerity , with proper planning about improving the government schools, colleges and University than the future generation will neither need extra money for better studies.( As each and every one would rushed to government school instead of private run institution which need lot of money).
Human beings are not immortal, they will die one day another day and if lucky may survive for 100 years like Former Chief Minister of Manipur Mr. Rishang Keishing.
Let's hope our next generation depends on their qualifications and not with the money (black) earn by their parents.