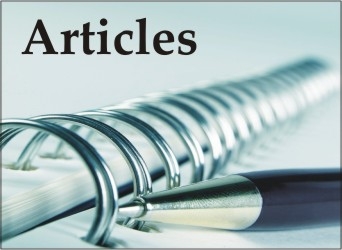 Comrades,  co-worker and struggling people  of Manipur,
Red salute and Revolutionary greetings  on the behalf of Peoples Of Bangladesh. Thank you for giving me this opportunity  to speak before you on the 122th birthday of Comrade  Hijam Irabot.
I've come to Manipur on the invitation of the Students' Union of Manipur to commemorate the birthday of Hijam Irabat. General Secretary of SSUM, comrade Bushan invited our Organisation, Revolutionary Student-Youth Movement through  facebook.
Our National Committee accepted that invitation and sent me here.  So, first, I want to thank the friends of the Socialist Students' Union who have given us the opportunity to declare our Solidarity with the people of Manipur.
Today, it is the 122th birthday of comrade Hijam Irabat. Last 26 September was the 67th anniversary of his death.  But still, today, Manipur has not been able to reach the envisioned destination of Hijam Irabat!
Friends in struggle,
Comrade Hijam Irabat dreamed of a classless Society.  He dreamed of a sovereign  Democratic Manipur. Until the end of his life he fought the fight. And because of that he didn't have much time to fight against his physical conditions. After becoming infected with Typhoid, he left the world.
Actually, this is the meaning of revolutionary life. Shouldn't we be like him? How much we followed him? We have to reflect on this again.
We, the Bangladeshi People feel proud because in the time of the anti-British movement, comrade Irabat was Bangladesh's Sylhet jail for likely two years. From this time, major ideological  changes happened in his life.  Sitting in Sylhet jail, he was educated to be a communist.
Bangladeshi comrades have many things to learn from Comrade Hijaam Irabat. We want to learn from his Revolutionary life.
Comrades, Manipuri people have a long-enduring revolutionary  history.  Though in the whole of South Asia Manipur is a small area, its fertile stirring soil has taken hold as a struggling region to the world.  From the start of the anti-British movement to now,   Manipuri People have been fighting continuously for their rights.
Friends in struggle,
When we study history of Manipur,  we notice that Manipur's fighting women play a vital role in the revolutionary struggle of Manipur. In the struggle for social change the woman of Manipur are an example to follow.
We heard about Irom Sharmila Chanu. We were on the side of her long fair fight. Her long self sacrificing struggle couldn't win in the end. But Manipur's People should learn from her struggle . To the exploiter ruling class, People's lifes are worthless. So, fasting will not give any solutions.
For Revolutionary changes,  Manipur needs Marxist politics of revolutionary violence. That politics is obviously different than the Revisionist CPM-CPI.
Till date, thousands of people and revolutionary warriors have sacrificed their lives in the fight for Manipur. But many of them died in the nationalist struggle. Comrade Hijam Irabat said that fighting against other nationalities cannot be fought for the benefit of just their own people. Therefore,the ethnic fight is subjected to class struggle. Independent national development is possible only in socialist society. Freedom for nationalities is therefore part of the struggle for establishing socialism-communism. Hopefully, the oppressed people of different ethnicities of Manipur will understand this well.
We believe that the fight of Manipur and ours is one and the same. We have to fight together against a common enemy in South Asia. In the revolutionary battle of South Asia, we should fight shoulder by shoulder. We, on behalf of the people of Bangladesh would like to call on you.
We believe that in the revolutionary struggle in South Asia, democratic development of the whole South Asian people will be possible. Within that revolutionary struggle, hundreds of ethnic groups will be able to enjoy their independent autonomous development.
We have to fight together against the exploiter ruling class of South Asia.
Finally, I want to say something to the youth of Manipur. Potecting the motherland is a very important issue. You are responsible for protecting the soil of Manipur till your last breath. You are the rising sun of eight or nine o'clock in the morning. Your participation in the leadership of Manipur's working class and peasants will accelerate the struggle of Manipur.
Friends in struggle,
The people of Bangladesh are not in a good situation. Fascism has been established there. All means of expression of people are being stopped. Anti-people Article 57 and Digital Security Act are produced to stop the people's voice. The farmer does not get the cost of his produced crops, the worker does not get minimum wages for his living. There is no good environment for the education of the children. The riches going more rich, and the poor are more poor.
There are also thousands of revolutionaries killed in the name of crossfire, a term used by the state and police to verify the extra judicial killings. In the name of anti-drug campaign, people have been killed arbitrarily. The common people of Bangladesh are also in a bad situation.
The oppressed people of Bangladesh and the oppressed people of Manipur are friends of each other. We call upon you to stand for the sake of our struggle.
We believe that there is no country for workers and oppressed class. Therefore, the struggle of the whole world's working class is one and identical.
"Your fight is our fight.
Your struggle is our struggle.
Your victories are our victories.
Your defeats are our defeats.
Even though we are from different countries and different nations,
we are earn with the same ideology, strategy and aim's."
Yowlona Yaifare
Long Live Revolution .