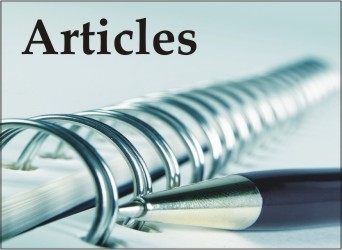 Contd. from previous issue
By : Ph. Nandakumar Sharma,
Joint Secretary,
Board of Secondary Education Manipur
8. Teaching of English as foreign Language : In this age of globalization and liberalization, every nation is looking towar5ds teaching of English Language as foreign language. The European countries and countries like Japan and China have recently realized the need for teaching English as a foreign language. Too much dependence on native India's role in supplying largest human resource in the field of information technology to the foreign countries are mainly due to its education in English medium. Thus, the countries which were too much depended on mother tongue education has now turning towards teaching English as foreign language. In Manipur, even though English has been taught right from the pre school up to the university level, most of our student cannot communicate in English fluently. In one sense, they cannot communicate in native standard. It is generally accepted that a foreign language can be mastered in 2/3 years. Thus it is clear that the teaching of English language in Manipur is not as a foreign language but as a subject. Moreover, the teaching is based on textual, grammar and translation method leaving the speaking and listening part. Learning of a foreign language without capability of speaking is useless. The internationally accepted level of understanding a foreign language is native standard. To achieve the native standard, teaching of English should be based on linguistic point of view and should be stressed on speaking and listening. The Board of Secondary Education, Manipur knowing this facts, introduced the speaking and listening course in English in classes I and II. However, as the course were introduced as non credit course, school authorities are not taking much interest in it. It is proposed that English should be taught in Manipur as foreign language with due emphasis in linguistics and speaking and listening. In the South East Asian countries, there is heavy demand for English Language teachers as these countries are culturally apart from English culture. Moreover, the British and Americans are not interested in teaching English in this region because of t he cultural gap and low employed in this region. Moreover, if good institutes for teaching English language are established. Manipur will be an educational hub in the South East Asian region.
9. Appointment of Teachers : Quality of good teachers are the parameter for measuring standard of education in a state. A good educational system will not work unless, there are good and qualified teachers. Teachers are role models of the students who are authority in their subject area and who adore the teaching profession as an art and living. In recent years after the coming of the SSA and RMSA, the appointment of teachers by merit has somehow enabled appointment of good teachers in the state. In most of the countries of the world, nation wide selection test for teachers and giving of teacher ship certificate is done far and wide. The recent system of Teachers Eligibility Test conducted by the Board of Secondary Education, Manipur is encouraging but it will be more appropriate if a test for practice teaching is conducted for those selected in the written part. This will enable to judge the classroom teaching ability of the candidate. There are good students who are excellent in theory by failed in practice class room teaching. Teaching is an art which will motivate the student to learn. It is suggested that the Government may institute a Selection Commission for Teachers specially designed for the purpose.
Last but not the least, as State Level Educational Advisory Board (EAB) may be constituted to advice the Education Minister and the Government on the issues of education from time to time. Generally, curriculum and syllabus are reviewed every five years and update to suit the changing scenario of the society and world around us. The EAB will be a permanent body which will look into the changes and report to the Government. Members may be selected from amongst the Academician, educationist and other fields.