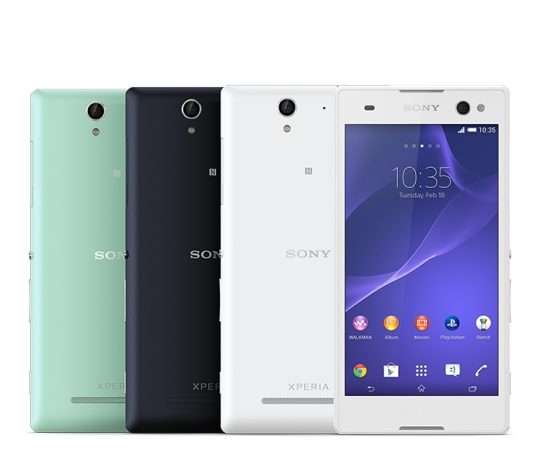 8th July 2014, London, UK – Sony Mobile Communications ("Sony Mobile") today introduces Xperia™ C3, the ultimate new smartphone for selfies and social sharing thanks to Sony's leading digital imaging technology and interactive camera apps.
"Xperia C3 is a unique new smartphone from Sony, created to offer the ultimate social sharing experience with a new powerful 'PROselfie cam'. It also presents a combination of the best of Sony, with leading digital imaging technology and brilliant specs and performance all for a mid-range price" says Calum MacDougall, Director of Xperia Marketing at Sony Mobile Communications.
"The rise of selfies shows no signs of abating – its usage has increased by 17,000% since 2012 with the word officially being added to the Oxford English Dictionary in 2013. We're excited to offer SONY's first 'PROselfie Smartphone' and play a part in this global phenomenon."
The Xperia C3 s powered by the Snapdragon 400 chipset with a quad-core 1.2GHz Cortex-A7 processor, Adreno 305 GPU and 1GB of RAM. The rest of the specs include 8GB of expandable storage, an 8MP rear cam with a LED flash, and a super thin body at 7.6mm.
Sony Xperia C3 is 4G-enabled and supports LTE Cat4. There's also a dual-SIM model dubbed Sony Xperia C3 Dual, which supports not only dual-standby, but dual-call too.
The highlight feature of the Sony Xperia C is its front-facing 5MP camera with wide 25mm lens. It comes with a front "soft" LED flash, something we definitely don't see every day. The front camera features Superior Auto mode just like the regular one, although it seems to lack autofocus.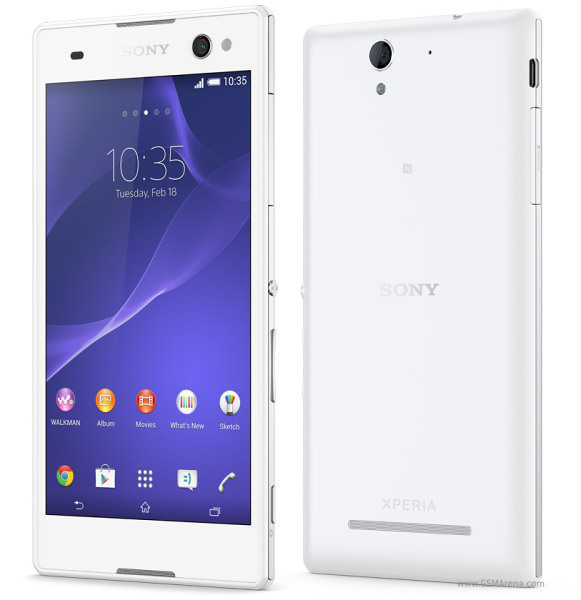 Sony Xperia C3 will be available in white, black and mint colors starting in August. The first market to get it is China, but it will spread worldwide shortly after. The pricing is yet to be announced.
COURTESY: GSM ARENA