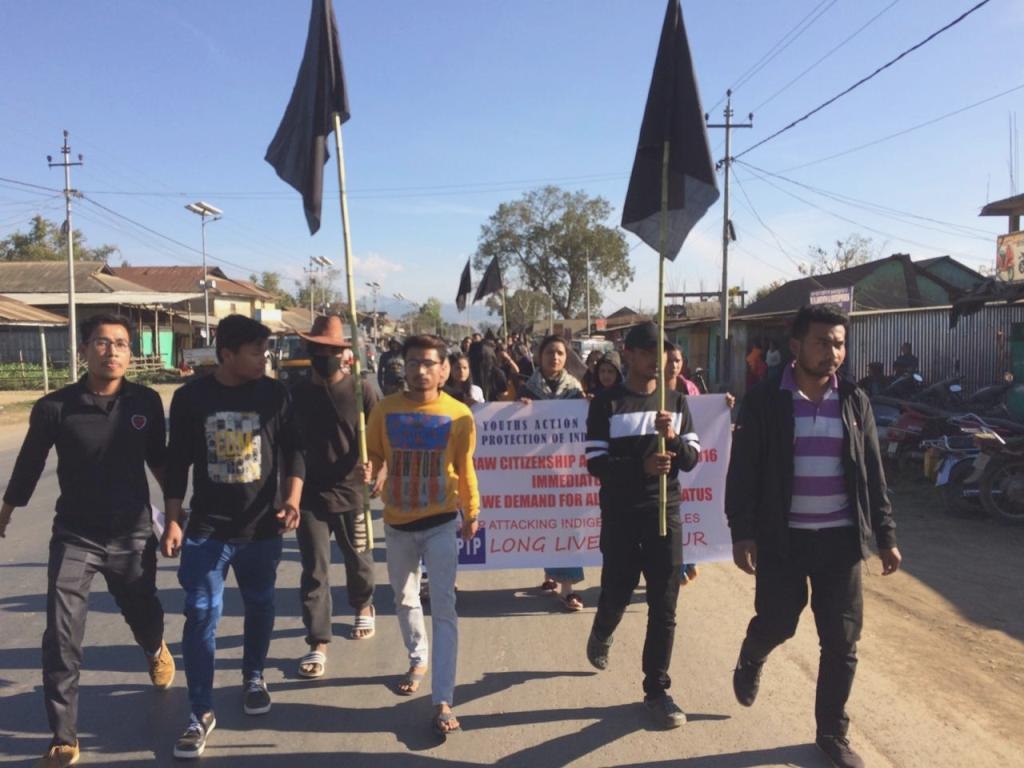 News
Imphal, Jan 13,
Youths Action Committee for the Protection of Indigenous Peoples (YACPIP) today staged a protest rally against the Citizenship Amendment Bill, 2016 in support to the stand of the 6 students union of the state.
The protestors burned down the effigies of Dr Najma Heptulla, PM Modi and CAB, 2016 showing annoyance of the discriminatory action towards the Indigenous Peoples of the NE by passing the CAB, 2016 beside various people of the region have been opposing the same.
Large number of Protestors gathered at Khangabok Old Keithel and shouted slogans like "Awang Nongpok Lamdam Lukhak Kom  Natte", "Long Live Yelhoumee", "CAB Chatnahanba Yaroi"!
The protestors also shared that they will extend full cooperation in any Move to protect the Indigenous People of the State and Region at Large.