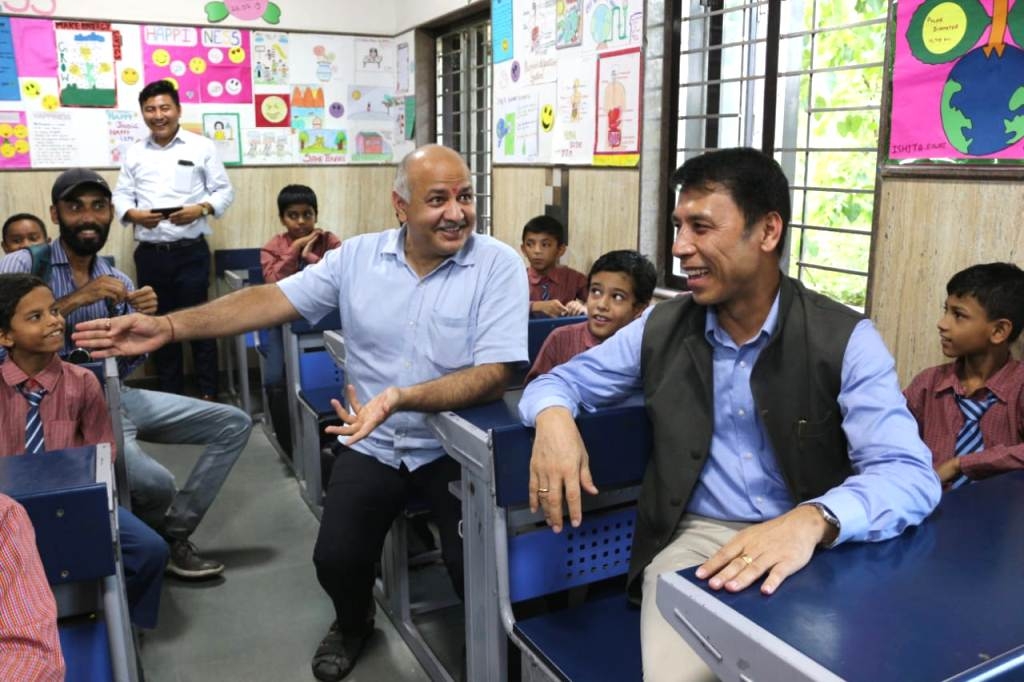 IT Desk
Imphal, July 31,
What would have been in the mind of Manipur Education Minister Thokchom Radheshyam, after visiting government schools at New Delhi along with his counterpart Delhi Deputy Chief Minister Sisodia, but for sure if the Education Minister had some feeling of "Shame" he would have been embarrassed.
Press statement released by DIPR said that Radheshyam interacted with the students of Sarvodaya Bal Vidhyalaya, West Vinod Nagar, New Delhi, as a part of Delhi government's 'Happiness Utsav', a fortnight celebration across all schools of Delhi government between July 16-30.
The Happiness Utsav is being celebrated to mark the success of the Delhi Government's flagship program for emotional and mental well-being of children. Delhi Deputy Chief Minister Sisodia had personally invited the Manipur Education Minister and educationists from around the country and the world to witness Happiness Classes first-hand.
The transformational impact that the classes have had on children and their families was noted by the Minister. During his interaction with children, children revealed how the program was helping them cope with various pressures at school and at home.
While appreciating the initiative of Delhi Government on education sector, Radheshyam said that he was observing keenly the happiness development index among the students in Delhi so that his Education Department back in Manipur could apply the same curriculum in school education. 
Well seeing the change Manipur Education Minister Radheshyam should have felt ashamed or else he would have invited the Delhi Dy. CM to the state of Manipur to see the condition of the schools
It is a pride moment for the Delhi Government on their success in transforming the government school into world class schools.
On the penultimate day of the Delhi Government's mega celebration of the first anniversary of the Happiness Curriculum, Education Ministers, officials, academicians from around the country and the world spent the day in Delhi government schools. The Education Ministers of Madhya Pradesh, Puducherry, Nagaland, Manipur and the Councillor-in charge for Education for Ladakh Hill Council visited Delhi Government schools on Tuesday with the Dy CM Manish Sisodia. All Education Ministers unanimously agreed to replicate Delhi's Happiness Curriculum in their respective states after the visit. That is one good point.