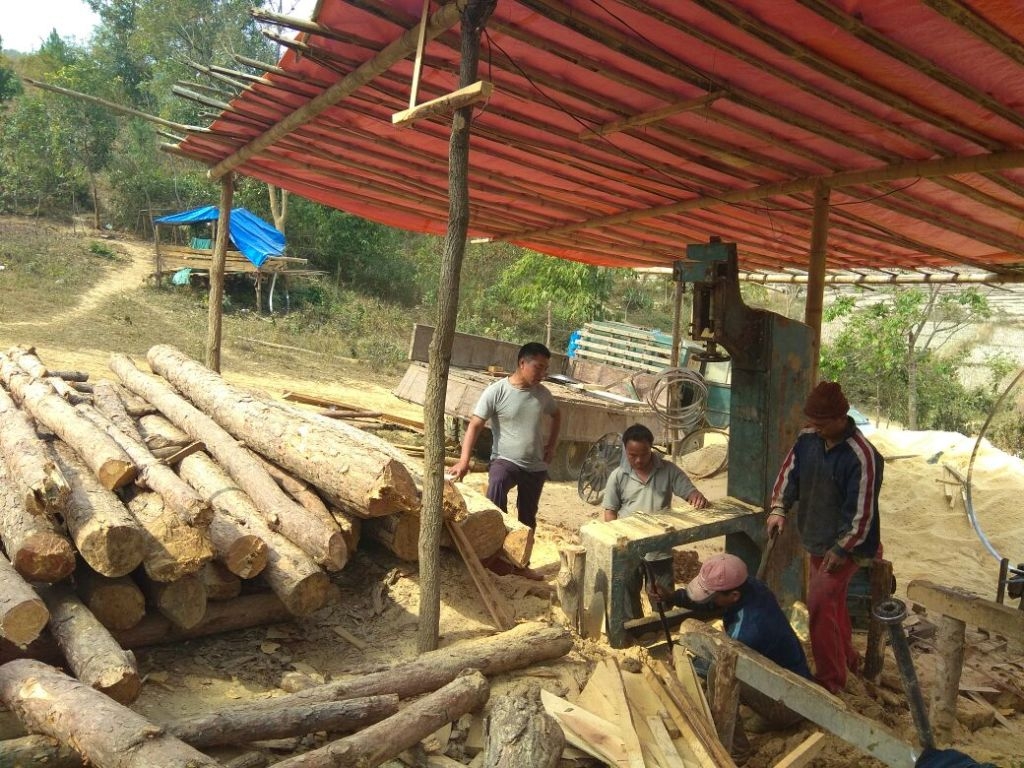 Thoubal, Feb 10: In contrary to the efforts presently put in by the Forest Department, Police Department and also the Assam Riiles to protect and conserve the forest wealth of the State and also in contravention to the orders of the  High Court of Manipur dated 30.08.2017, 11.10.2017 and 08.12.2017 imposing complete ban on felling of trees in Reserved Forest areas, some individuals of Kwarok Maring village are indulging in clear felling of pine trees from Within and nearby Gwarok Reserved Forest situated within Thoubal Forest Division, Manipur. 
There had been a drive in the area by a combine team of Forest and Police during the month of January, 2018 and the team had seized some timber from the area after being felled along with two workers involved in the felling. The Divisional Forest Officer, Thoubal had filed a case in the Court of the concerned cm and the same is still pending in the Court.
The Range Officer Thoubal who headed the team during the drive have interacted with the Village authorities and requested them to not allow such activities to take place in the area and also support the Forest Department Officials in protecting and conserving the Gwarok Reserve Forest. A band saw, located nearby the Reserved Forests has been dismantled by the Forest and Police personnel. 
But much against the request the activities of cutting down the pine trees are still being continued during the night or early morning hours. It is also reported that when the field staffs of Forest Department visited the area, some individuals involved in the activity have warned of unprecedented consequences if the staffs ever try to stop them.
In such a scenario it is feared that other villages nearby the Reserved Forest may also follow suit and the Gwarok Reserved Forest may be completely clear felled in the near future.