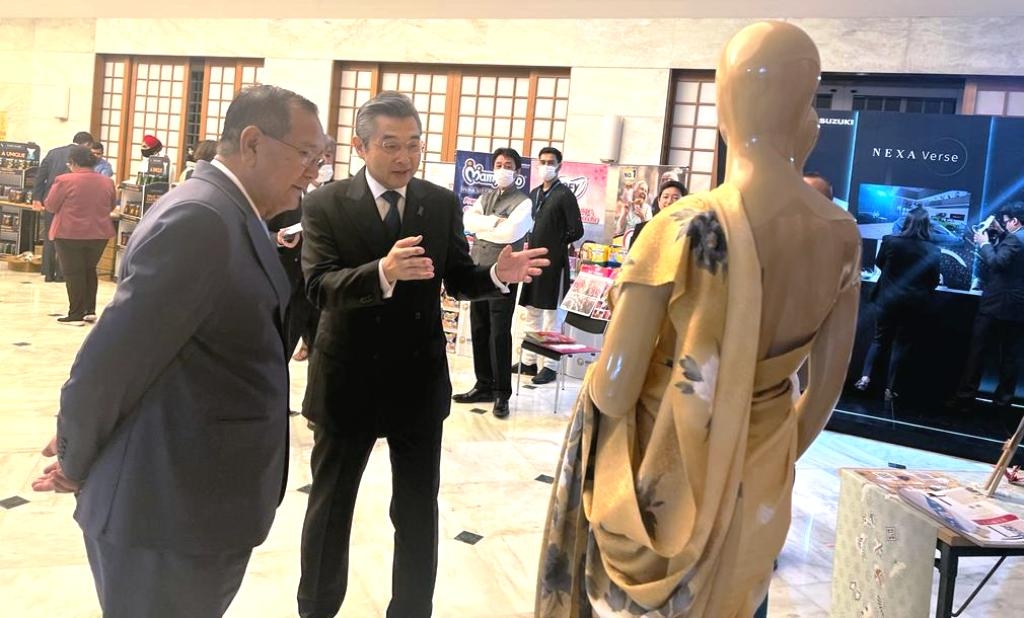 IT News
Imphal, Feb 16:
Minister of state for external affairs Dr. Rajkumar Ranjan had stated that the India-Japan relationship, based on the robust foundation of mutual trust and shared values of democracy, freedom, and respect for rule of law has evolved over the years into a Special.
He said that the Strategic and Global Partnership, and has become one of the most salient partnerships in the Indo-Pacific region. We hold a shared vision of Indo-Pacific – a region that is free, open, inclusive, peaceful and prosperous. The Minister of State for external affairs Dr. Rajkumar Ranjan said this while delivering speech on occasion of the reception ceremony of Japan's National Day to commemorate the birth anniversary of His Majesty the Emperor of Japan.
He said that with India and Japan taking over the presidencies of G20 and G7 respectively this year, we have an invaluable opportunity to synergize our priorities and shape the discourse on key regional and global issues. The overarching theme for India's G20 Presidency is "Vasudhaiva Kutumbukam" – One Earth, One Family, One Future. Through our presidency, we would like to build global consensus on cross-cutting issues such as health-care, digital transformation, green development, accelerating inclusive and resilient growth and the need for reformed 21st-century institutions.
The strength of India-Japan partnership, which has expanded across all domains – from historical, people-to-people and culture to political, security and economic linkages, is reflected in the vast array of institutional mechanisms. Building upon the momentum gained last year, we look forward to a year of active political engagement between our two countries, RK Ranjan said.
He added that our economic partnership is the key pillar of India-Japan relations. With a vision to be a USD 5 trillion economy, India is building a strong foundation of manufacturing, services, agriculture, and digital technology infrastructure. With our special partnership, we see Japan as a trusted partner in our Journey of quality growth. We are working with Japan to realize the shared intention of JPY 5 trillion investment (USD 42 billion) over the next 5 years from Japan to India, which will be mutually beneficial.
"We are committed to strengthening our partnership with Japan on Trade & Investment, Climate Change, Health Security. Infrastructure. Space, Digital; Industrial. Development, Energy, Critical and Emerging Technologies, and Human Resources", RK Ranjan said.
He further added that Under Defense and Security cooperation, recently held inaugural bilateral air exercise "Veer Guardian" is another welcome step in further enhancing mutual understanding between our Defense and Security establishments.
"India-Japan partnership today goes beyond bilateral cooperation to cooperation in various plurilateral and multilateral platforms including Quad and Supply Chain Resilience Initiative (SCRI). We thank Japan for its support during our non-permanent membership in UNSC for the term 2021-22 and look forward to working with Japan during 2023-24 term.
Cultural and people to people exchanges are hallmark of India-Japan partnership. Beginning from Buddhism to the growing popularity of Yoga and Ayurveda, Indian traditions have always found a home in Japan. I believe there is immense potential in bringing the people of our countries even closer through academic, youth and sports exchanges", MoS DR. RK Ranjan Said.