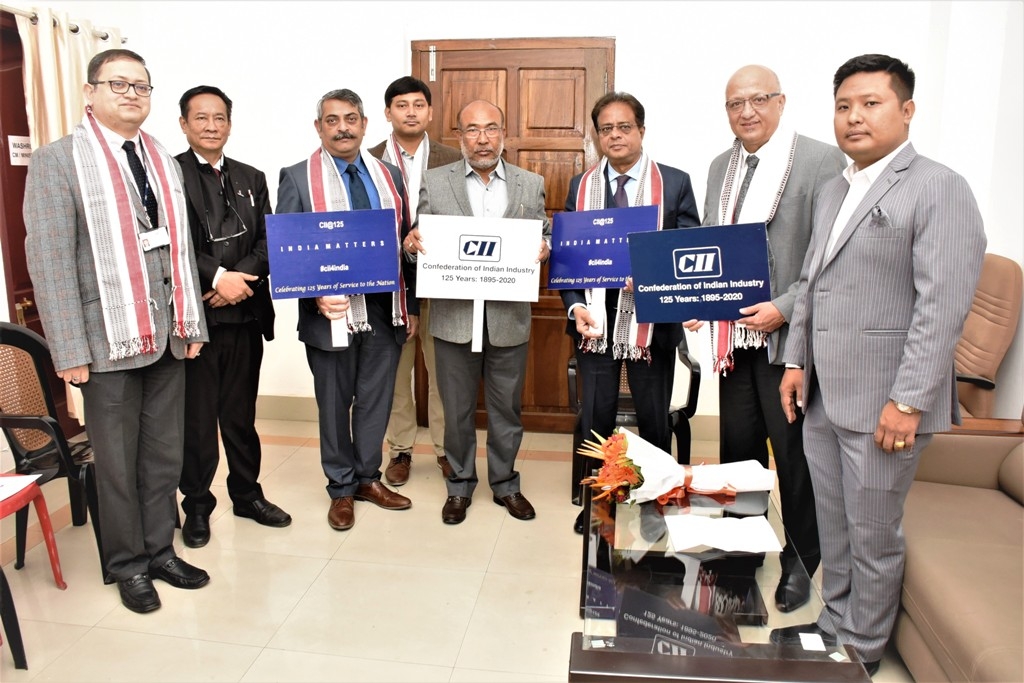 IT News
Imphal, Feb. 22
Officials of Confederation of Indian Industry (CII) led by Chairman CII North East Council and Managing Director of Numaligarh Refinery Ltd. S.K. Barua called on Chief Minister N. Biren Singh at Chief Minister's Secretariat today.
During the meeting, S.K. Barua briefed the Chief Minister about the skills intervention in the state through its expertise in skill development. After hearing the suggestions and proposals, Chief Minister welcomed the suggestion and asked to submit a proposal in this regard.
Managing Director of Tripura Natural Gas Company Ltd., B. Sinha, Director of CII North East Subhajit Podar, Regional Director CII, Saikat Roy Chowhury, Deputy Director CII Pryankarjit Baruah, Senior Manager of Numaligarh Refinery Ltd.,   Eebon Datta, Chairman cum Managing Director of Shija Hospitals and Research Institute Pvt. Ltd Dr. Palin Khundongbam and Hero Thokchom of Golden Trans Power were present during the meeting.