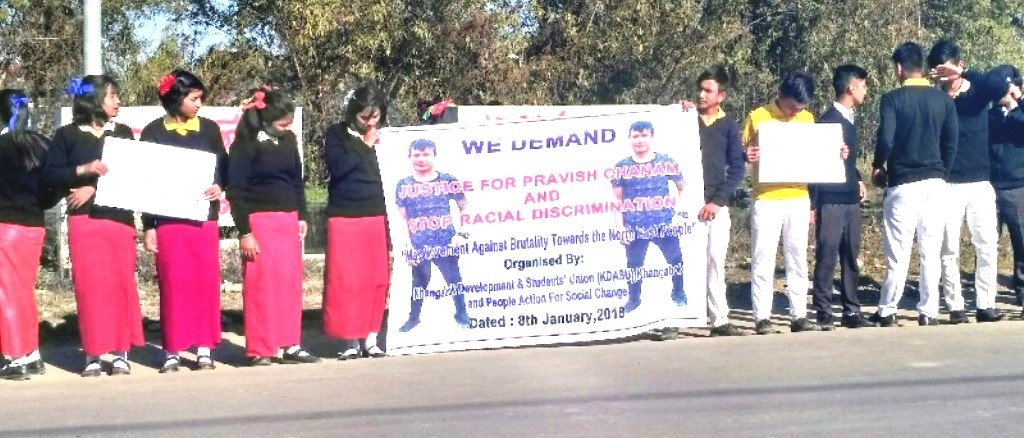 Thoubal, Jan.8: Students of various schools located at Khangabok area today form human chain at the road side of NH-102 demanding justice for Pravish Chanam who was found death in a suspicious manner at Noida after he was found missing in September 8 last year. Chanam was cremated without informing the family members even though a missing report had been filed at Noida Police station and relatives and friends were searching his whereabouts.  
Khangabok Development & Students Union (KDASU), Khangabok and People Action for Social Change jointly organized today's protest.
Secretary of KDSU Kiran, while terming the incident as unfortunate said that the protest is being staged to deliver justice to the deceased 22 years old student who is suspected to have been killed in connection with organ transplantation. While demanding to hand over the case to CBI, Kiran urged the Chief Minister of Manipur to understand the sentiments of the people of the state.