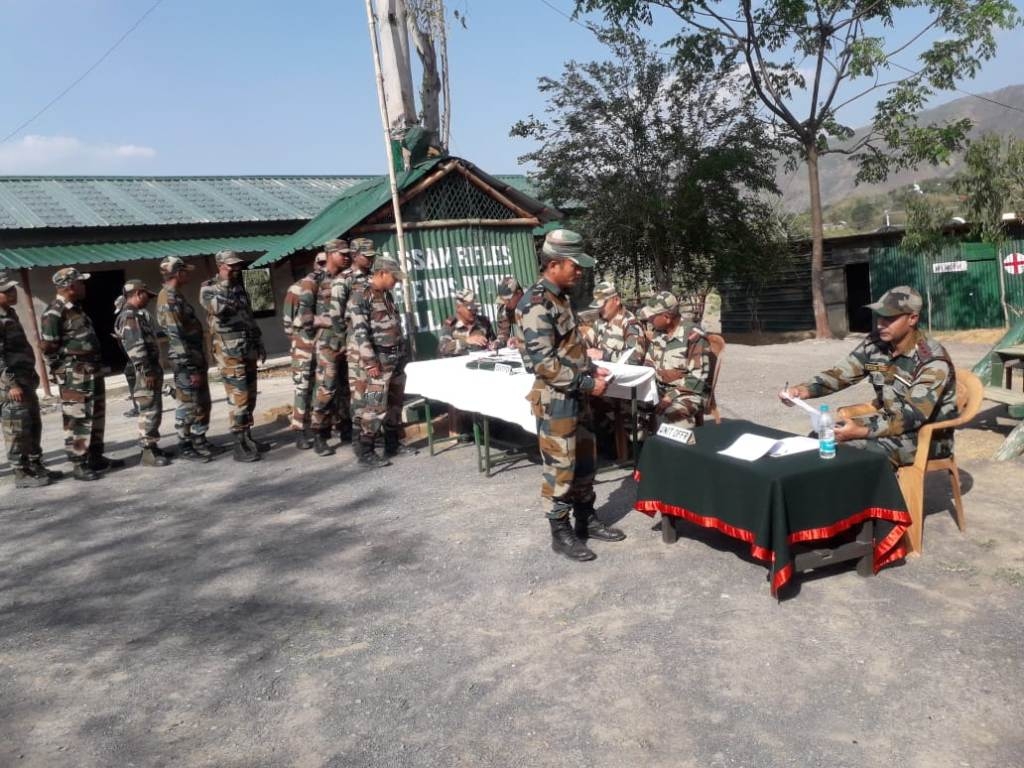 IT News
Imphal April 15,
Personnel from the units of 9 Sector Assam Rifles under the aegies of IGAR (South) exercised their democratic rights and cast votes for the impending Lok Sabha Elections on 11 April 2019.    
The serving personnel of Assam Rifles deployed in intense Counter Insurgency in Manipur cast votes on 11 April 2019 during the 17th Lok Sabha Elections 2019. As a run up to casting votes, the serving personnel first registered themselves as service voters online. Thereafter Electronically Transmitted Postal Ballot (ETBP) was generated for each service voter to exercise his right to vote. After months of preparation which involved placing of requisite infrastructure, overcoming digital connectivity challenges and exhaustive awareness campaign for the Assam Rifles personnel, the complete procedure was streamlined and voting took place under supervision of senior officials.
As part of the elections, Mantripukhri Battalion conducted the polling in a phased manner in which out of a total of 821 voters  1151 service voters cast their votes in phase I on 11 April and remaining will be exercising their rights during phase II of the elections on 18 April.
Keithelmanbi Battalion also conducted the polling in a similar manner and 256 voters out of the total 1076 registered service voters cast their votes on 11 April. They will again be casting their valuable votes on 18 April.
The exercising of voting rights by the service personnel is indeed a great initiative by the Assam Rifles in contributing to the national development and selecting the best government for the country.