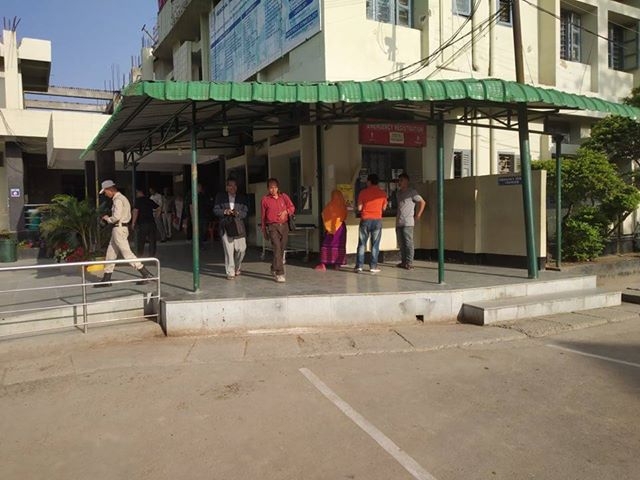 IT News
Imphal March 26,
The resident Post Graduate Doctors who were protesting in front of the emergency ward of the RIMS hospital from the 24th of March decided to end their cease work strike and resume their normal duty from 4 in the evening today.
The resolutions to end the cease work strike was taken by the resident PG doctors during the visit by RIMS Director Prof. A. Santa Singh and Medical Superintendent Prof Ch Arunkumar who came to meet the protesting doctors around 2 in the evening and the authorities assured the demands proposed to them.
Speaking to media person a protestor said that they have withdrawn their cease work strike considering the arrest of the co-accused that physically assaulted the doctors and also the authorities assured the demands as proposed by the resident doctors who were on strike. He added that they also withdraw it as they considered all the inconvenience that has made to the people because of the strike for the past three days.
He also appealed the people of the state not to be violent against the doctors and request the patient parties to go to the court to get justice if they thought that the doctors are negligent in their work.
The doctor finally gives condolence to the family members of the deceased and added that they are not against the family members but only to the violence and the misconducts.
It can be mention that resident doctors started the ceased work strike from Sunday as large number of people, family and relatives of a deceased person, stormed the emergency ward of RIMS hospital at Saturday night and allegedly assaulted three residential doctors on duty including a female doctor which was physically assaulted by the patient parties besides abusing them.
Photo: Shreebas Laipubam