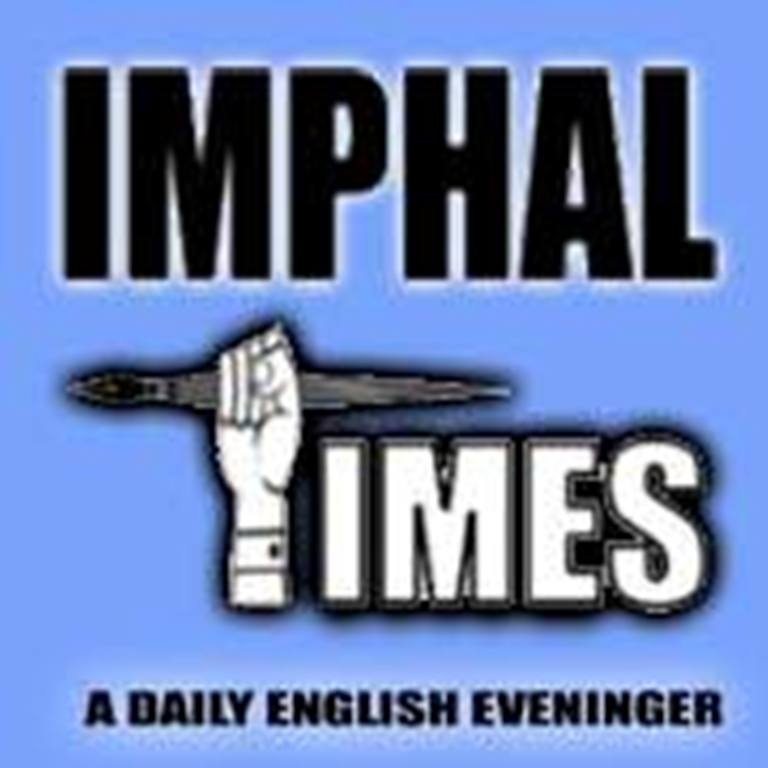 DIPR
Imphal, June 20,
Chief Minister N. Biren Singh has said that the Reserve Bank of India (RBI) is likely to lift the ban imposed on the financial transactions of the State Government due to overdraft within a few days.
He was speaking to media persons on the sidelines of the joint Meeyamgi Numit and Hill Leaders' Day held at the Durbar Hall of Chief Minister's Secretariat today.
The Chief Minister said that during his recent visit to New Delhi, he had apprised Prime Minister Narendra Modi and Union Finance Minister Nirmala Sitharaman of the current financial position of the State. N. Biren further informed that he requested the Finance Minister to release open market borrowings to overcome the current situation. Subsequently, the Union Ministry of Finance issued permission directing the RBI to raise open market borrowings of the State up to Rs. 795 crores. For the time being, the State Government is borrowing Rs. 400 crores from the open market through RBI to neutralise the current overdraft, he said while adding that the State Government is also expecting to receive Rs. 305 crores as State share of Central Taxes in a day or so.
In another positive development, the Chief Minister said, he could secure approval of different projects worth Rs. 176.43 crores from the Ministry of Development of North Eastern Region (DoNER) during the visit.
Out of the total Rs. 176.43 crores, Rs. 59.06 crores is for three projects to be taken up under North East Special Infrastructure Development Scheme (NESIDS), the Chief Minister said and added that Rs. 90 crores for 38 projects under Hill Area Development Programme (HADP) particularly for Tamenglong district has also been approved. Rs. 27.37 crores for 16 projects under Flood Relief Works for 2017 damage due to floods in the State have also received approval, he added.  
The three projects under the North East Special Infrastructure Development Scheme (NESIDS) are upgradation of Moirang Sendra Road upto Sendra Hillock, Moirang Sendra Road to Omba Hillock and Keina Bazaar to Thanga Keibul Road for promoting tourism amounting 21.65 crores, augmentation of Moreh Water Supply Scheme amounting 22.84 crores and provision of special ward in JNIMS amounting 14.57 crores.  
The projects under Hill Area Development Programme (HADP) included construction of water supply schemes at Tamei, Nungba, Haochong etc., transit quarters/hostels for doctors, teachers and Government employees at Nungba, Noney, Haochong and sub-divisional headquarters in Noney and Tamenglong District, development and promotion of eco-tourism centre at Zeliad lake and Tharon cave etc. The scheme also covers projects related to employment generation for the local public by taking up various food processing units for fruits, vegetables, tea, bamboo, spices etc. with forward and backward linkages leading to overall increase in income. Out of the total Rs. 90 crores approved under HADP, Rs. 24.22 crores, which is 26.91%, has been earmarked for projects related to welfare of women and children.
 Flood relief works approved by DoNER included construction of irrigation canal and intake stair for RLI scheme at Chingarel and Keibi Awang Leikai, Imphal East and construction of pick-up weir across different rivers in Imphal East, Imphal West, Bishnupur and Kangpokpi Districts.
 The Chief Minister said that Prime Minister Narendra Modi in the 5th Governing Council meeting of NITI Aayog mooted the need for rain water harvesting to curb water scarcity. The Prime Minister directed the States to impart awareness regarding rain water harvesting projects at district and village levels. As such, he would convene a joint meeting of Zilla Parishad Members, Pradhans and ADC Members soon, the Chief Minister added.
 Meeyamgi Numit and Hill Leaders' Day could not be held for the months of March, April and May due to election model code of conduct for Lok Sabha elections. In today's joint Meeyamgi Numit and Hill Leaders' Day, the Chief Minister attended to around 510 complaints and personally met around 1500 people from 9 am to 2 pm. Chief Secretary Dr. J. Suresh Babu, Principal Secretary (Health) and Nodal Officer of Meeyamgi Numit Vumlunmang Vualnam, Secretary to CM N. Geoffrey, DIG (Adm) I.K. Muivah and other senior Government officials assisted the Chief Minister in assessing people's complaints.
HoDs and officials of different Government Departments were also present at the CM's Secretariat complex to assist the Chief Minister in resolving people's grievances.