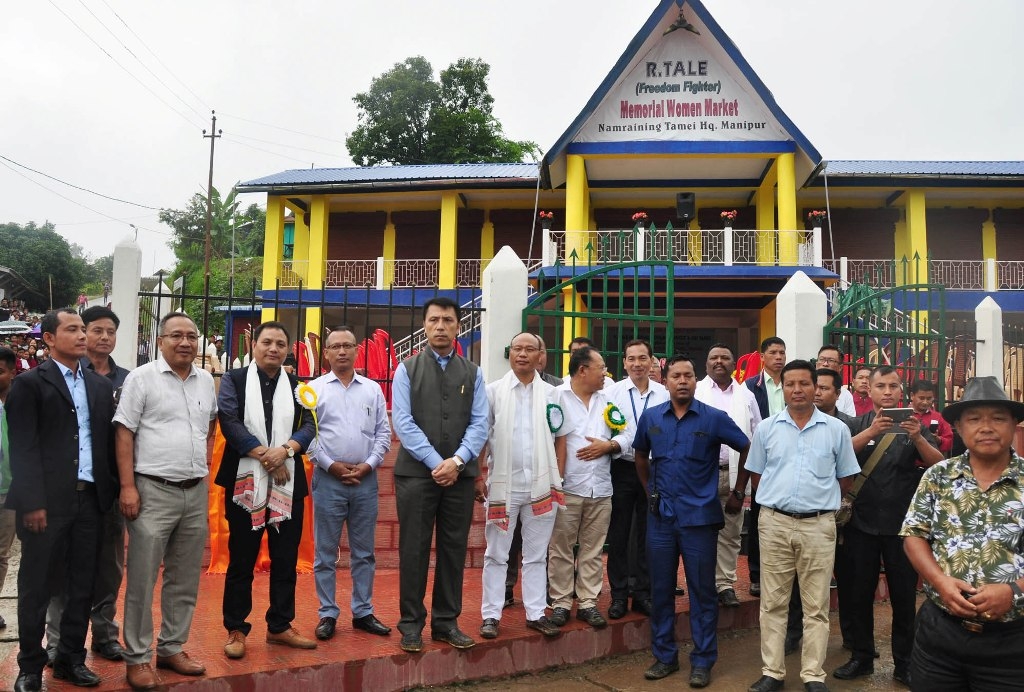 IT News
Imphal, Sept. 13,
Education, Labour & Employment Minister Thokchom Radheshyam inaugurated the SBI, Tamei Branch, R. Tale Memorial Women's market and laid the foundation stone of Model Residential School, at Tamei Head Quarter yesterday. The SBI, Tamei branch was reopened after 38 years.
The Minister said that the people of Tamei and Tamenglong had been deprived of the basic benefits and development. He appealed to the employees posted in Tamei and Tamenglong irrespective of the post they held to render the best of their service to serve the people. He said that the people had suffered long enough due to lack of development in the district.
He said that the inauguration of the bank and the market has given an opportunity to look into the prevailing problems and issues faced by the people to be able to work for the betterment. Assuring the people he said that he will put into words to the Hon'ble Chief Minister on the need to improve the road condition.
Minister said that in terms of the infrastructure of schools there are certain plans in the pipeline to be carried out to improve the condition of the schools of the Tamenglong district and in the whole of Manipur which will be carried out according to the priority basis. He also highlighted certain development plans being intended to be carried for the Tamenglong district.
MLA, 52-Tamei (ST) A/C Shri Awangbow Newmai said that for the people of the Tamei and surrounding villages the newly reopen SBI branch will help them ease in the difficulties in financial transaction. He added that reopening of the SBI branch will also help the people in getting the benefits of the several government schemes. He said that the residential school will also serve the best to the children from remote villages.
Vice Chairman,MIDA, Shri o. Lukhoi Singh, Chairman of Tamenglong ADC Namsinrei Panmei, DC Tamenglong Shri Ravinder Singh, concern officials, village authority and locals were also present. The ministerial team also visited District Institute of Education and Training (DIET) Tamei Tamenglong, District.